With lots of pocket camcorders around, Kodak is nevertheless trying to run ahead of the pack with its mini-camcorder Z series, the latest of which is the Zi8 Pocket Video Camera. Alongside a 2.5 inch LCD display, face detection and image stabilization features it can boast a 4x digital zoom and 1080p HD. Stills will come out at 5 megapixels which ought to please everybody. A built-in microphone goes without saying.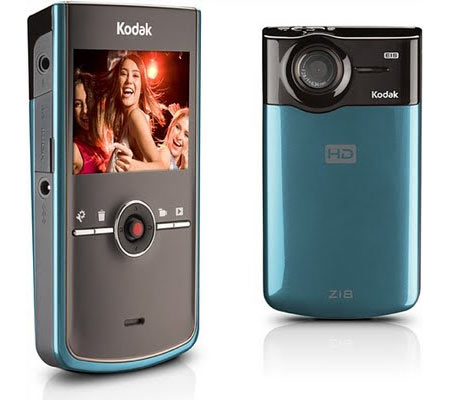 Further, it has 128 internal memory and the SD/SDHD expansion slot in case you want to augment on that. If you are fond of uploading your stuff to YouTube – why, of course, there's nothing easier!
But the Zi8 has also Facebook conquered with Facebook support that will allow you any amount of upload.
Released in September to the delight of all Facebook fanatics, the Zi8 Pocket Video Camera will be available for $179 in three colors – red, blue and black.
Source of the image: eazeest.com.