Aliph, the creator of Jawbone Bluetooth headsets that gained their share of fame, showed a great ability for development by the latest release, Jawbone ICON, only a few days old. Without undue modesty Aliph describes it as "the first truly intelligent Bluetooth headset".
Of course, we long to know what features bear out the bold statement.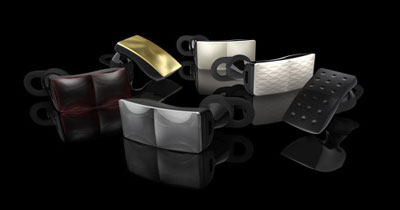 First of all, it is the MyTALK platform, a cool device allowing for plenty of customization. This Internet browsing tool can update your Jawbone ICON. MyTALK DialApps gives direct access to favorite services with an easy directory assistance, services; voice-to-SMS and voice dial are supported. MyTALK AudioApps helps choose the voice and the language that the information will be delivered in; English, French, Spanish and German are supported.

A tool rather bombastically called Simultaneous Multipoint provides the ability of using two phones to switch between two calls and pairing with as many as eight devices.
Another aptly named feature is the NoiseAssasin 2.5 with wind reduction.
The simpler features include one-button control and the visual battery meter that supplies information on battery charge level, one charge good for 4.5 hours of talk time or 10-day standby period. The battery takes one hour to recharge.
The smartest Aliph gadget so far weighs 8 grams and goes for $99.9. There are six designs each with a distinctive name.
Source of the image: Ladiesgadgets.com.