Mobiado expanded it mobile phone line with Classic 712 GCB. The phone's casing uses 24-carat gold, sapphire crystals and stainless steel. The frame is machined from brass and the lettering – Mobiado logo and keypad symbols – is hand painted. Small screws holding the phone's parts together are made of gold.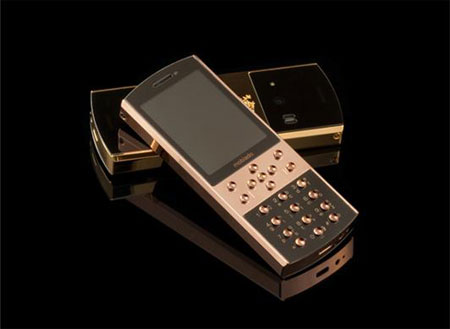 Mobiado Classic 712 GCB was traditionally built around one of Nokia's mode's (in all probability, it's 6700).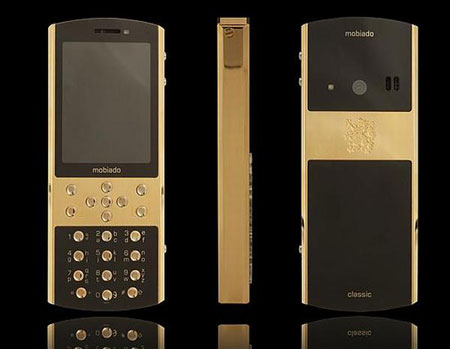 The gadget comes with 2.2" TFT-display with 320×240 resolution (QVGA), 5 megapixel flash camera with video function, 1.17 GB storage space, GPS with A-GPS support, noise reduction system based on two speakers, Bluetooth and music player that supports AMR, MID, MP3, MP4, M4A, WMA and AAC.
The gadget measures 111.6×45.2×12.1 mm and weighs 189.7 grams.
Source of the images: elitechoice.org.