A gadget aptly called Wink Glasses has been worked out by Masunaga Optical Manufacturing, Japan, as an answer to the prayers of those spending days on end at their computers. Marathon gamers are the ones that will surely be grateful for this invention.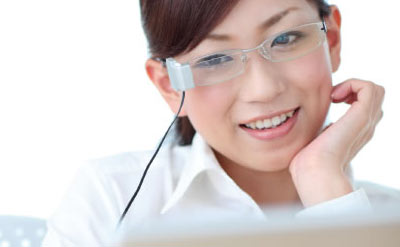 The Wink Glasses preserve your eyesight by making you blink regularly. They contain a sensor that reacts to your blinking, and once you have missed a blink, the glass panel begins to fog automatically thus forcing you into a shut-eye.
This winking device can be connected to a USB outlet for power source or – should you find it more comfortable – when charged is good for eight hours.
The Wink Glasses will be available in Japan on Monday, the 10th, for the sum of $150 (15,750 yen).
Source of the image: cnet.com.