Engineers at Philips developed a very unique device. The invention can give advice on skin care. Philips Crystalize will thoroughly examine your skin, beyond human capabilities, with the help of a special camera.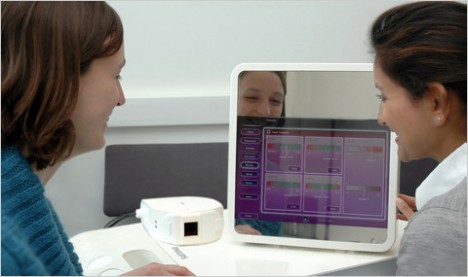 Examination is carried out in regard of the four following conditions:
Skin type
Redness
Smoothness
Sun damage
Following the examination, the users can visit the special Web-site and receive recommendations addressing the individual problems. It is worth noting, that Philips does not manufacture cosmetics; thus, we can expect objective assessment of skin condition. The device, Philips Crystalize, is quite inexpensive – only $90.
Source of the image: ubergizmo.com.