We are hopelessly surrounded by devices and gadgets, and power strips may well be the busiest places in our rooms and offices. Then one day you need to pull out a certain cord without disturbing others, and it may pose a small problem, for you have to trace it back to its source to be dead sure what you will be doing. Do you have to do it quite often? Then you'll appreciate the little helpers called Dotz Cord Identifiers.
They are plastic disks of different colors; you put an identifying piece of paper inside and fix them on cables. A set of those – 10 disks – is sold for $9.99, and you can use them as many times as you like. A bit of convenience and color, aren't they?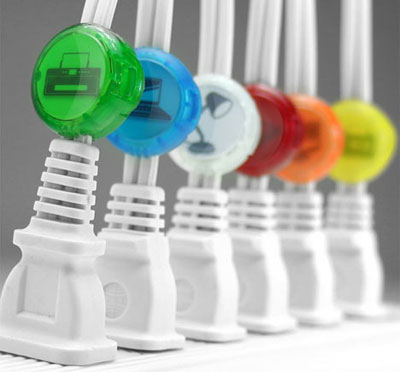 Source of the image: the-gadgeteer.com.