Yes, that's the latest from TakeMS: bona fide diamonds is their new concept for the MEM-Drive series. Two USB flash drives have just been launched decorated with jewels from Goldsmith, complete with authenticity certificates for every diamond!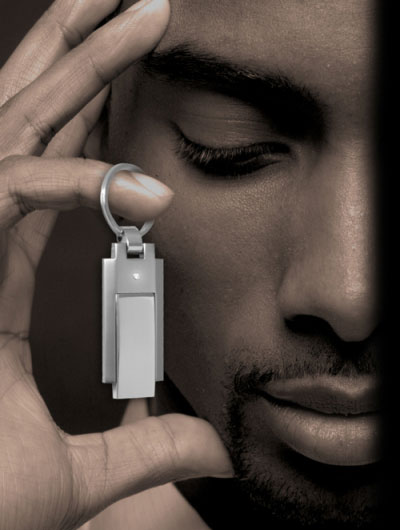 MEM-Drive DeLuxe, the one that has an appearance of a woman's thing, proudly exhibits three IF clarity white Top Wasselton (a rare color, this), 0.01ct round. It makes a pendant together with a snaky necklace 45 cm long fashioned from 925 Sterling silver. The pendant's size is 60 x 80 x 33 mm.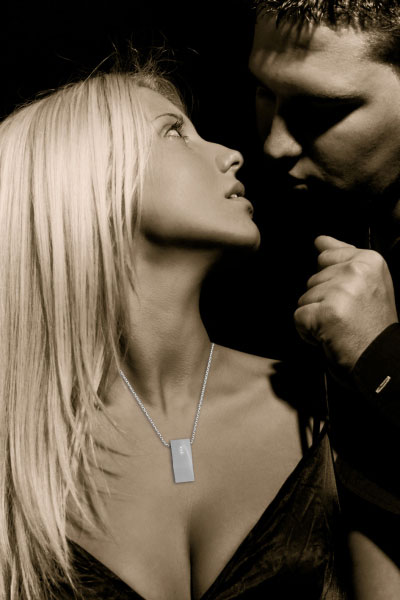 MEM-Drive Superb, carrying one 0.03ct round brilliant, goes with a keyring and is meant to be carried in a pocket or a purse attached to some small object. This one is larger at 90 x 90 x 42 mm.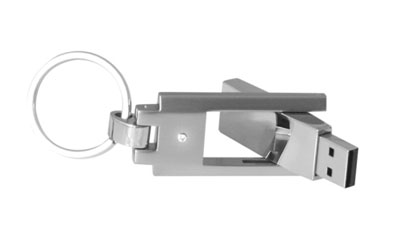 Both new MEM-drives are of chromed zinc alloy that can easily take the user's laser-engraved initials.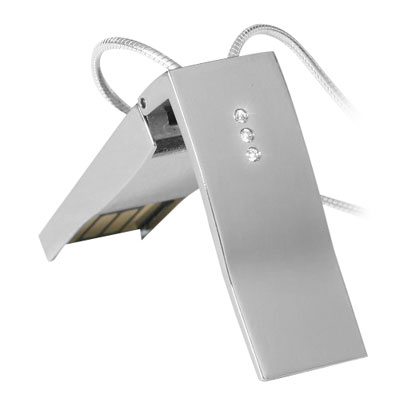 Source of the images: ladiesgadgets.com.