People just cannot leave piggies alone, finding new uses for them and now and then pestering them with their new ideas. Like this one. The latest pig is not a simple pig, but the I.D.E.A. Pig Speaker, whose part in assisting people contains in carrying a speaker inside and allowing to employ its tail for a connector. For a doubtful stereo effect you will have to get its mate and surround your media player with two ceramic blaring figurines. But only if you get them from Japan at the price of about $50.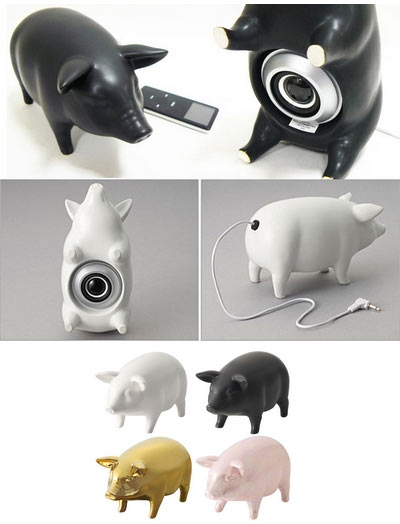 Your media-crazy pigs come in pink, black, white and – for a good measure – gold. Start a nice in-home farm around your player.
Source of the image: popgadget.net.