All the necessary information from Internet sites may soon take its place all over your wall or desk, like the Arduino Weather Clock designed by Sean Carney. What Carney did was take an old, venerable-looking clock, make some alterations to its face, throw away all those gears and replace them with a mechanism built around an Arduino chipset.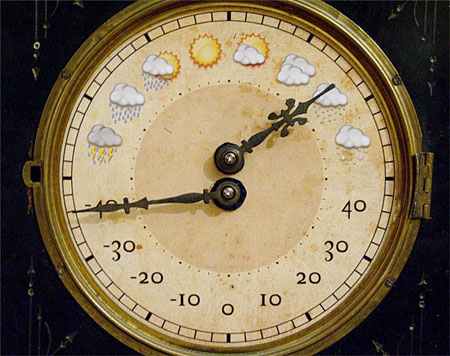 The chipset gets in touch with the Environment Canada website (Carney is a Winnipeg man), collects the weather information every fifteen minutes and adjusts the hands of the weather clock. (Time is the thing you won't get, though!)
So this new gadget is actually a little customized computer dressed like a retro piece out of the past. Make your choice between opening a weather site on your terminal and taking a look at Carney's Arduino Weather Clock.
Source of the image: Technabob.com.