Canyon's very latest limited edition of computer accessories is designed to look extremely garish, to splash color over your desk and the room, especially if your PC is modestly classical. If you like a bit of graffiti art around, you may find them irresistible!


The eye-catching gadget collection includes two headphone models, the Alley-Oop DJ Style and the Rail Whip Pilot Look (hey, the names are in keeping, aren't they?), the Kickflip bags for smaller (13.3-inch) and bigger (16-inch) laptops, the Noseslide Sleeves for the most common size notebooks, an optical mouse called the Tailslide (almost Ted Williams story, that!) and the Truckhook 1.3MP web cameras.
The Kickflip messenger bags, offered at a starting price of $49.99, will keep your notebook safe in a padded compartment further protected by a cover flap. They are also fitted with a keychain.
The $19.99 Noseslide Sleeves to keep your laptops dust-free and scratch-free come with a zipper pocket and a free keychain.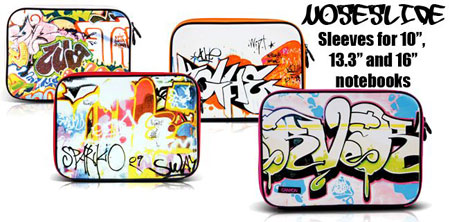 Tailslide Super Optical Mice, going for $19.99 (starting price), also have a free keychain. Wired, they feature three buttons and a scroll wheel with optical tracking and USB 2.0 interface.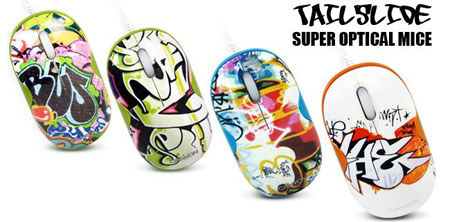 USB 2.0-connectable Truckhook web cameras with built-in microphones ($34.99) support face tracking with the necessary software installed. They can entertain with the StarFish interactive game… oh yes, the keychain is there too.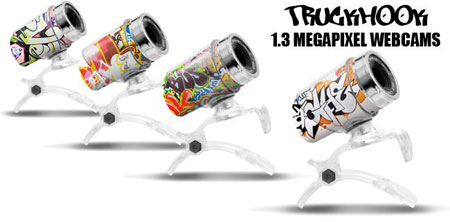 The headphones feature bass enhancement and high power output. The starting price is $39.99, no matter whether you will prefer Alley-Oop DJ Style Headphones or Rail Whip Pilot Look ones. You will find the keychain attached… again.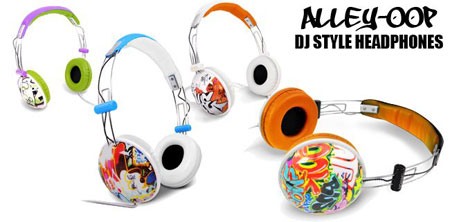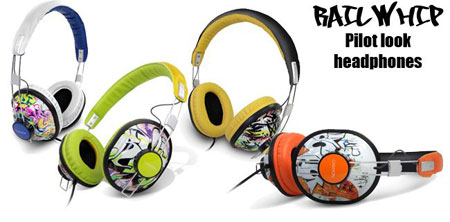 Canyon's new limited edition collection, daring and colorful, is designed to draw attention! And it's about charity, too, 5% of the sales going to various child aid projects.
Source of the image: Prestigioplaza