Sephora is introducing a very interesting new makeup product – professional airbrush Temptu for perfect and unbelievably even application of foundation, powder, blush, concealer, and even creation of temporary tattoos.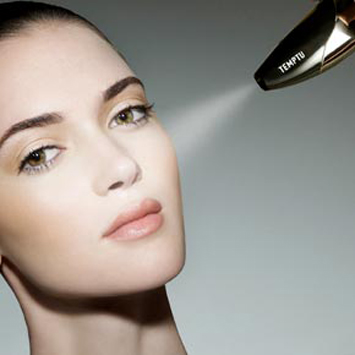 Temptu offers a home airbrush makeup system that will easily create that flawless look seen on the runway. You will no longer need to touch neither your skin nor the foundation when doing your make-up, and yet your skin will look perfectly natural. You can even mix colors and apply one color on top of the other.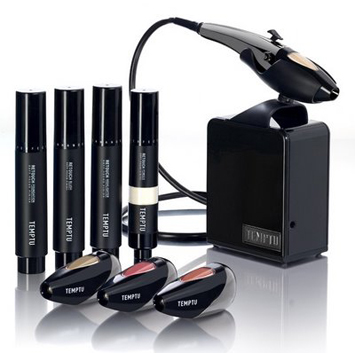 The makeup gadget comes with a price-tag at $255. 2 Air Pod foundation costs $55, but will lasts couple months. This is they only foundation compatible with this airbrush. The foundation has rather light and soft texture, has moisturizing components, can reduce visible wrinkles and lines, and even hide skin imperfections.
Sephora also released blush for the airbrush (priced at $30). This product also moisturizes and stays on beautifully all day.
The brand also offers a special temporary tattoo priced at $25 for those who want to experience every aspect of airbrushing. By the way, makeup artists from MAC were generously decorating their models with temporary tattoos at the most recent New York Fashion Week, which ended just recently. The professionals probably were using professional airbrush to create perfect tattoos.
Finally, now you can easily make some finishing touch-ups with the help of Sephora's new powder with a special brush applicator. The applicator feeds the powder mix directly to the built-in brush on the tip of the device. The Re-Touch powder will retail for $43.
Source of the images: beautyandthefeastblog.com.