The Panasonic company, a leading manufacturer of consumer electronics, introduces a new line of compact beauty gadgets for women. An electric brush for curling eyelashes, a manicure tool, a razor and a trimmer will please any woman. Functional, stylish and elegant, these products will become indispensable accessories that will always have their place in a woman's handbag.

Electric brush for curling eyelashes Panasonic EH-SE60
The latest Japanese technology from Panasonic will make your eyes bright and expressive (see the picture above). Panasonic EH-SE60 runs on a single AA battery. The plastic brush is quickly heated to the optimum temperature, curling the eyelashes quickly and gently. The movable element of the gadget has the rotation angle of 360 degrees. It rotates in two directions, allowing both the upper and lower lashes to be curled.
Manicure tool Panasonic ES-WC20VP520
Panasonic ES-WC20VP520 offers a four-step nail care in one compact device. The improved removable heads treat the nails with even greater care, without breaking their structure. The nail file head with a slope of 45 degrees will give your nails the desired shape. Two polishing heads of different hardness finalize a perfect manicure. The gadget operates from a single AA battery.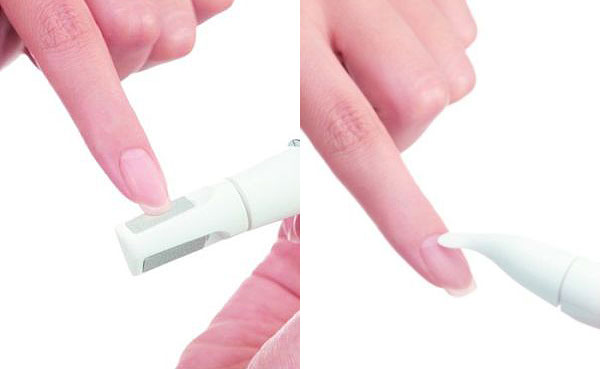 Women's razor Panasonic ES-WR40
Panasonic ES-WR40 is a compact razor powered by a single AAA battery. Two positions of the shaving head (horizontal and vertical) allow you to remove the unwanted hair in all areas. The blades are used safely and gently against your skin for a smooth shave. They do not damage the top layer of the skin, keeping it healthy and well-groomed. The gadget is suitable for both wet and dry shaving, so it can be used outside the home.

Panasonic ER-GN25VP520 Trimmer
The problem of unwanted hair on the face is very intimate. Multifunction Panasonic ER-GN25VP520 Trimmer helps deal with it quickly and imperceptibly. It removes the hair carefully, without damaging the skin. The trimmer blade is quickly rinsed under running water. The design of the gadget makes it quiet and stylish enough to be carried with you in your handbag without revealing your little secrets of beauty.

All of the gadgets are already available in the Panasonic eplaza official online store and in the major retailers of consumer electronics.