The Sun reported the discovery of the world's first ever push-up bra in storage of the Science Museum in London. The breast shaping bra dates back to the nineteen century.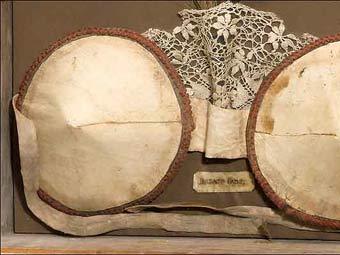 We used to think of a push-up bra as modern invention, but discovered item shows that women were trying to boost their cleavage as early as in 1800s.
The world's oldest push-up bra will soon go on display in London. The museum's assistant curator Selina Hurley says that this bust enhancer is one-of-a-kind in the Science Museum's collection.
Source of the image: thesun.co.uk.