Just how good are women at hoarding away? The ladies of Britain are good for a hefty sum running to £217 million, a recent research revealed. They do want the handbag they set their heart on!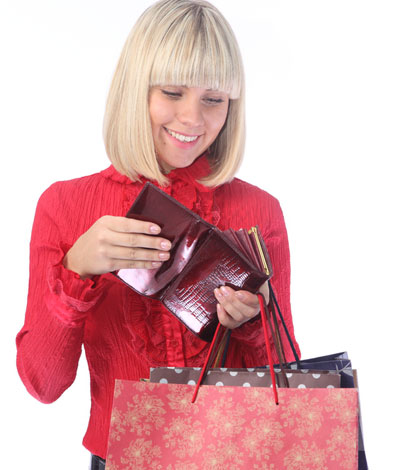 The survey of saving habits commissioned by Skipton Building Society came up with 10% of women who stash away an average wad of £87 of which their partners are not aware – it's £217 million nationwide. This money will go to buy a new bag.
Surely it's not only bags – shoes are also popular with secret hoarders (8% of women), while some of them just want an extra pound for the weekend.
35% of economical women want to splash when on vacation. 5% pile up money for a boob job or some other kind of beauty surgery, and another 5% are looking forward to having a really great night out with their BFFs.
A spokesperson for Skipton Building Society said in the comments that what with the current economic climate and credit difficulties one would have thought that the saving habit has gone down the drainpipe – but the results of the research show that with a lot of people saving remains an essential part of regular budgeting with no regard to it being more difficult nowadays.
It was referred to as "the true British spirit" that helps women give themselves a treat with "a well-earned indulgence" that is psychologically important.
Source of the image: Photl.