The new advertising campaign of Dove products appeared under the slogan "You Are More Beautiful Than You Think". It involved ordinary women once again (this is the principle of the Dove brand), and its specialists wanted to prove the women that almost all of them underestimated themselves.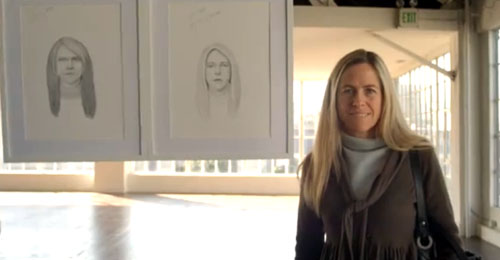 During the new campaign, a gallery of portraits appeared. But first things first.
Dove has invited a graphic artist to work with women. First, he had to make a portrait of each woman from imagination – without drawing from nature. The participants of the experiment would sit with their back to the artist and tell what appearance they had: they described the proportions of the face, hair, eye color… Then, the graphic artist made drawings according to the words of another person.
After that, the portraits were compared. In most cases, the women admitted that the drawing that showed how a person was seen by an outside observer was much nicer than the one created according to their own description.
Dove concludes that women completely underestimate their beauty. Statistics proves this opinion. It turns out that only 4% of women in the world consider themselves beautiful.