A great chance for women to get £100 gift vouchers during the past weekend caused an influx of barely dressed females who took a British shopping mall by storm.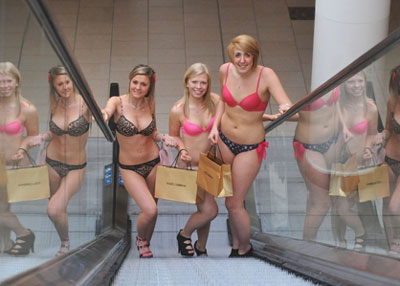 The fleshy inundation took place at Lakeside Shopping Centre, Essex, which announced that the first 100 women who show up on Sunday morning wearing bras, panties, high heels – and not a thread more! – will get the generous prizes.
Not only stars should benefit from beauty, decided Essex ladies and rushed in to collect their free voucher card in the costumes stipulated – proceeding straight to the shops where they reveled in choosing new outfits for the well-earned money. Do you think they hurried to get dresses and jackets? Some of them certainly did, but the most popular places on Sunday morning were shoe shops, and many a high heel that walked their owner to Lakeside returned home in a bag.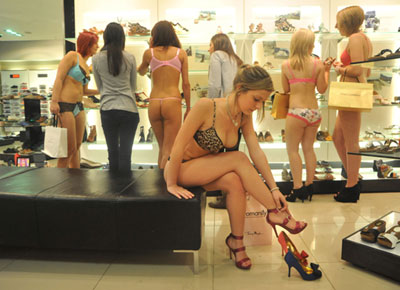 Summing up the (so far?) uncommon shopping experience for Lakeside Shopping Centre, Kylie Minor hoped the prize winners appreciated their new spring offer of clothing, adding that everybody in the Centre "loved seeing all our luscious ladies looking gorgeous in their underwear and heels."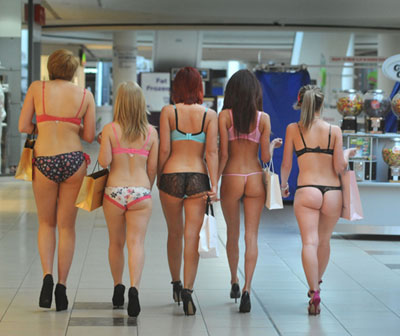 Source of the image: Newslite.