A plastic surgery clinic has interviewed hundreds of women about the features of famous men they like best. Then designers created two images of a perfect man based on the results.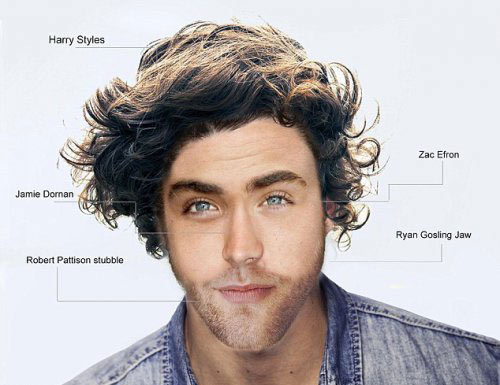 When a woman is asked to define features of an ideal man, she wants to see George Clooney, Ryan Gosling, Bradley Cooper and Robert Pattinson combined. This is only possible if you take the best bit of each star, which has been made by experts of the Crown Clinic in Britain. However, we cannot say that the results look just perfect.
Finally, two pictures made up from different celebrity features have been created. The first is a young man under 30. He has the hair from One Direction's singer Harry Styles, Zac Efron's blue eyes, Ryan Gosling's jaw, and Twilight hunk Robert Pattinson's characteristic stubble. A perfect male nose turned out that of Jamie Dorman, a star of the upcoming film adaptation of 50 Shades of Gray.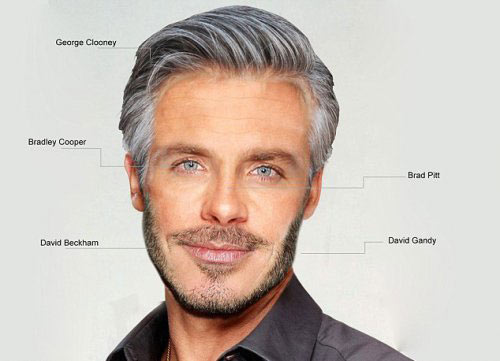 The second picture features an older man, aged from 40 to 50. He has George Clooney's thick gray hair, Bradley Cooper's eyes, Brad Pitt's nose, David Beckham's chin, and David Gandy's stubble. According to plastic surgeon Asim Shahmalak, David Beckham and George Clooney are the two male celebrities whose hair men want to replicate. After all, no matter what hairstyle George or Brad choose, they always show thick well-groomed hair.