No matter how much women enjoy shopping, there are times – and occasions – when it becomes so toilsome that it can be regarded as a chore. A survey commissioned by Superdrug showed that now and then women have to choose outfits "under enormous pressure" that can take all the pleasure out of a shopping spree and devour a surprisingly great amount of time.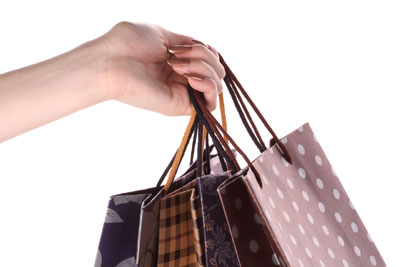 The worst occasion in this respect is having to purchase a new dress to wear at a friend's wedding. The desire to look their best makes girls spend almost three hours on the average looking for suitable pieces of clothing and accessories.
That's twice the time they are ready to spend on choosing clothes for such an important occasion as a first date or a festive night about town with friends. A suit for a job interview doesn't take that much time, either – they manage to purchase all these outfits in well under two hours' time.
But weddings demand a more serious approach to the task – when ladies get invited to their ex's wedding, two hours is not enough to get themselves spruced up properly.
Although men may be terrified at the information, we find it useful to make the time devoted to looking fine publicized. Here are the (classified) results of the poll:
Purchasing an outfit for the wedding of a friend takes on the average 2 hrs 53 min
Purchasing an outfit for the wedding of an ex – 2 hrs 19 min
A day-on-the-races outfit – 2 hrs 4 min
A festive night out dress – 1 hr 48 min
A first date set of clothing – 1 hr 43 min
Purchasing a pair of jeans or an outfit for a romantic date – 1 hr 31 min
Clothes for a job interview – 1 hr 29 min
Clothes for meeting the partner's parents – 1 hr 23 min
Purchasing a bikini – 1 hr 16 min
Purchasing sexy underwear – 48 min
The list goes to show that while shopping is generally looked on as an exhilarating occupation that goes a long way to cheer yourself up, "there is a world of difference between a casual shopping trip, and a spree to find an outfit for a very important occasion," as Superdrug's spokesperson put it.
Source of the image: Photl.