Moët & Chandon's celebrity ambassador for almost two years Scarlett Johansson is back in the line again presenting the famous champagne makers' new ad campaign for the year 2011.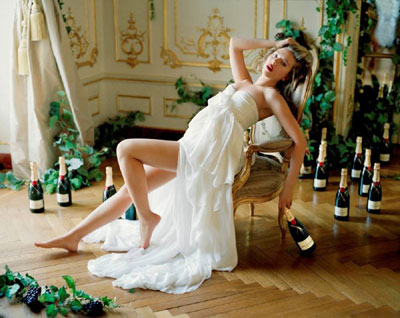 The shooting site was Trianon in Epernay, North East of Paris, the man behind the lens – British camera wizard Tim Walker, and the magic took place last fall, with Johansson showing her bare shoulders in strapless white and pearl blue dresses. Crowding around the actress are champagne bottles, towers of glittering wine glasses and grapevines.
Commenting on the new ad campaign, Moët & Chandon CEO Daniel Lalonde said that Moët and Johansson are likewise endowed with "the immutable elegance and glamour." He also reminded that the champagne, rightfully renowned since 1743, eponymizes success and love of life throughout the world.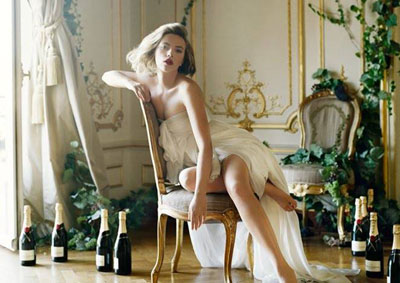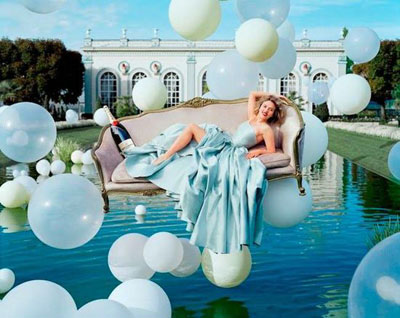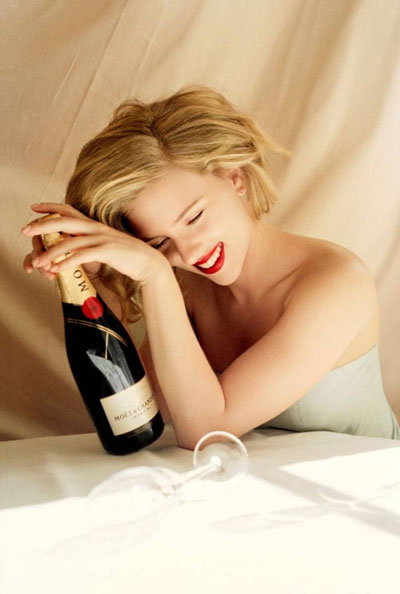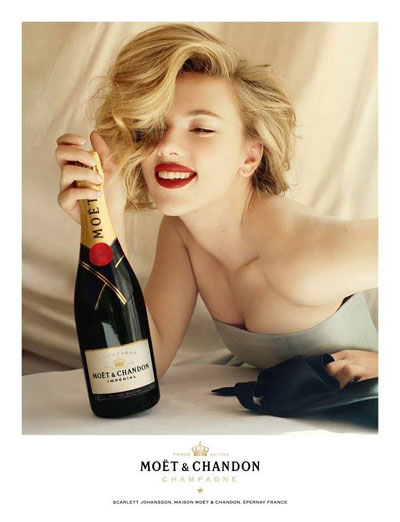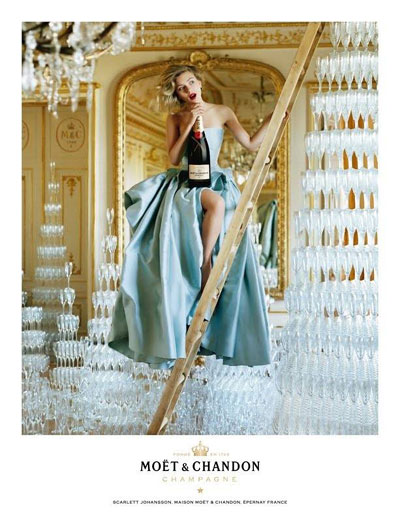 Source of the image: Sassisamblog.