According to the International Society of Aesthetic Plastic Surgery, the number of plastic surgeries has increased by 300 percent over the last decade. On the other hand, Canadian scientists found that suicide and attempted suicide rates are typically higher among women who underwent a plastic surgery compared to other people. Their study showed the highest suicide rates were among women who had breast augmentation.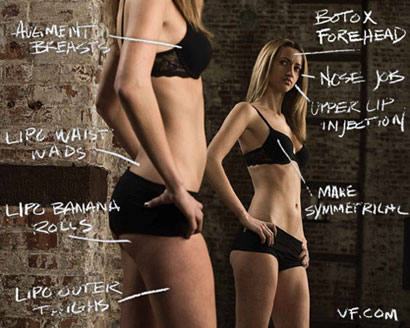 What's interesting is that the suicide victims were only those women who received breast implants for cosmetic reasons and did not include whatsoever those who had the surgery because of health problems. The findings revealed the women with breast implants were two times as likely to commit a suicide.
The scientists studied almost 25,000 women who had breast augmentation.
The inclination to suicide was revealed among women in their 40-s, but not earlier than 10 years after the surgery. Experts believe that higher suicide rates among women with breast implants basically stem from psycho-emotional disorders and loss of self-identification, Italian journal Scienze Medicine reports.
Source of the image: flickr.com/photos/42219708@N02.