More than six hundred stores of the Peacocks brand across the UK can forever shut their doors for customers. The company and the eponymous Peacocks brand, which had been working in the high street fashion niche, turned out to be on the verge of bankruptcy.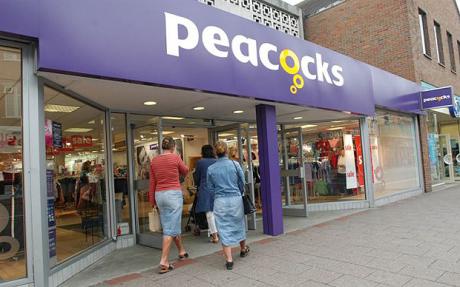 The company has recently made an official statement saying that the managers have failed to solve the financial problems. More than 9,600 employees of the large network of stores may soon be left without their jobs.
When it became clear that the company could not solve the financial difficulties by itself, an active though (unfortunately!) fruitless search for new investors began. The debt of 240 million pounds has remained on the company's bank account. The negotiations with Barclays and Royal Bank of Scotland had no result, so it made the company announce a state of emergency.
According to Richard Kirk, the chief executive officer of the brand, Peacocks is a company with great heritage. The brand is deeply sad to announce that they have no other way out, but to declare bankruptcy. Peacocks worked tirelessly over the past year to negotiate their new financial policy in order to survive in the current harsh conditions of retail marketing. In particular, the representatives of the company were looking for new investments for business development.