While Kristen Stewart is living through a deep crisis in her personal life, at work everything is going well. The girl is getting new roles and preparing for the On the Road promo tour – the movie, which comes out on wide screens this fall.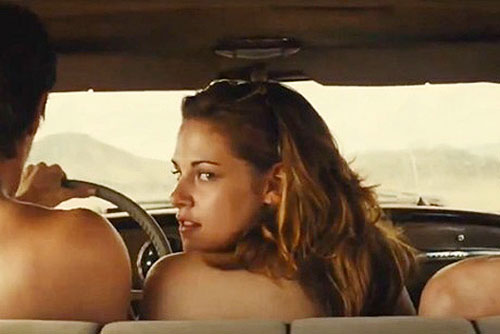 The first sign of the tour was the new trailer: there you can see Kristen dancing wildly with Garrett Hedlund, and find Kirsten Dunst in turmoil.
We will remind you that the film is an adaptation of the cult novel by Jack Kerouac, who glorified the Beat generation. The movie tells us a story of two friends – Dean Moriarty and Sal Paradise – who become inseparable and go on a journey across America to get to know the world, people and themselves.
Many things are awaiting them: drinking in pubs, lack of money, romantic adventure, inspiration, jazz – the road is waiting for them.
Though the film wasn't much of a success in Cannes, the interest to the film is none the less. Especially in light of the recent events.