The tragic death of world cinema legend Marilyn Monroe shocked millions of people around the world. Her life and brilliant career cut short so suddenly that the fans still wonder whether she committed a suicide, whether it was a coincidence or a murder.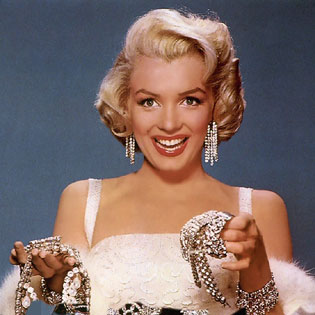 J. I. Baker, the author of The Empty Glass book, offers his own version of the events of that summer day in 1962 when the actress died (is it accidental that he has the same surname as Marilyn or rather Norma Jean Baker).
The Winkler Films company ("Goodfellas", "Rocky") has acquired the rights to screen the novel, where the facts are interspersed with fiction. The plot of the book is focused on a young investigator Ben Fitzgerald, who arrives at Monroe's luxurious mansion in Los Angeles and finds her lifeless body.
He finds her diary, through which he learns that Marilyn had an affair with some man she called only as "General." The deeper he goes into the details of the matter, the more he realizes that the death of the Hollywood star was just a link in a chain of terrible events.
Producer David Winkler said:
"The Empty Glass reads like a Billy Wilder screenplay. It's got suspense, action and dramatic plot turns that will appeal to great directors, and rich dialogue that will attract great actors. "
Well, we are looking forward to it!