The researchers have concluded that more than half of the women, who drive a car, get nervous when there is a man next to them.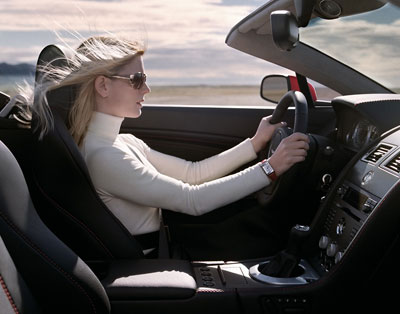 Most often, men tend to criticize the women, who are driving a car, and the claims can be very diverse ranging from the wrong style of driving to turning in the wrong way, moving at a low speed, etc. All of these reasons and the fact that someone is always grumbling while a woman is driving produce an unfavorable effect on the lady, who is behind the steering wheel.
The presence of their partner in the car makes them constantly nervous, which leads to making a great many of mistakes, which are the main cause of car accidents. However, men remain unwavered in such cases. They are practically never distracted, and the risk of the accident is less possible. Men also admit that they do not want to give their car to their beloved woman, because they think the car to be too powerful for their second half. That's why girls sometimes suffer from a lack of trust on the part of their partner.
However, men and women have similar confidence that much will depend on the style of the trip. Men often find themselves behind the wheel, when they set off for a long journey, such as driving on highways. Ladies do not take the responsibility. In bad weather, men drive more often than women, who may fail to navigate in certain conditions. Women often take their children to school, kindergartens, or various circles.