57-year-old Chinese woman Ni Linmei decided to cut her hair for the first time in 16 years. Her hair length has already exceeded three meters. Local people now rush to quickly take a picture with this amazing woman, before she becomes like everyone else.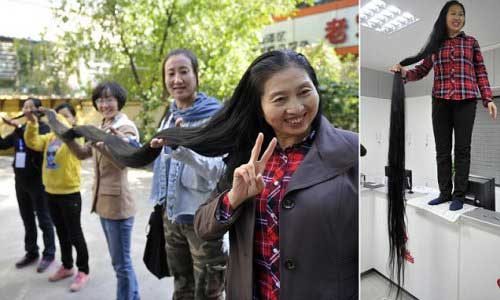 Ni Linmei spends 2 hours a day only to wash and dry her unusually long hair. Then she usually twists the coal-black hair on her head to prevent its interfering with her ​​walking. Lately Ni understood she felt it hard to keep such long hair, and she decided to cut it for the first time in 16 years.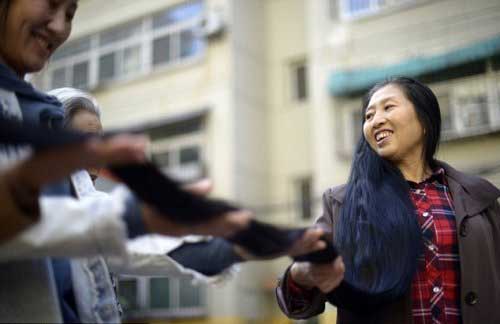 Upon hearing this news, the residents of the Taiyuan city in Shanxi literally lined up to take a picture with Ni, while she is still with her long hair. For the sake of those memorable shots, the woman even let her hair come loose, so it can be seen in the photographs and the video how long it is. One of the photos shows four women holding Ni's hair, which looks very impressive.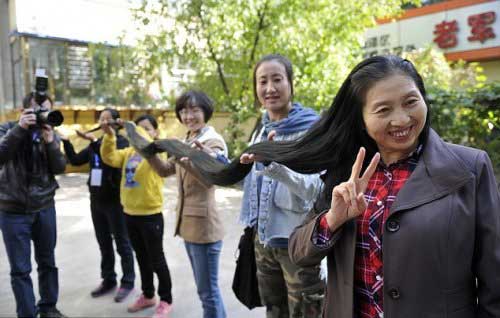 However, she is still far from her compatriot Xie Qiuping, whose name is listed in the Guinness Book of Records as the possessor of the longest hair in the world among women. Its length is 5.6 meters, as measured ​​in May 2004. Xie stopped cutting her hair in 1973, when she was 13.
In February 2010, it was reported that the Vietnamese Tran Van Hay, the owner of the longest hair in the world among men, died at the age of 79. The official length of his hair was nearly 7 meters, and he had been growing it for 50 years. Tran stopped cutting his hair because he often felt bad after a visit to the hairdresser's.