We clearly need to be reminded not to miss out on our depilation – reminded well and good, and Gillette undertook the task with a flourish. Gillette's own advertising agency, BBDO, arranged for the production of some thousands of towels with male and female bodies outlined and cutouts done in the places where we have to fight body hair (the pubic areas chiefly). Then, on a set day, those towels were strewn everywhere all over Germany where the grass grows.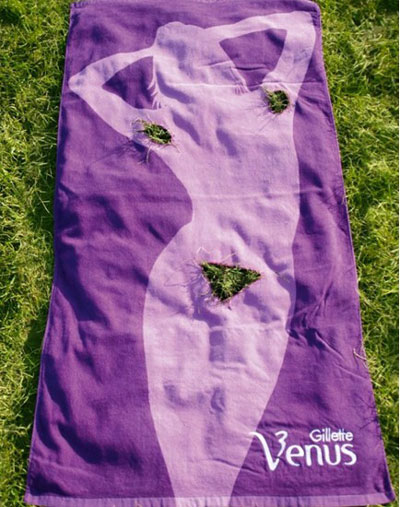 This ingenious use of the grass brought the creative agency a Cannes Bronze Lion for "best use of ambient media, small scale" – a well-deserved award. And while quite a lot of people are sure to take a close examination of their bodies the next time they get undressed, they will also remember that the BBDO towels bear the legends Gillette Venus and Fusion prompting what razor blades can better perform the services needed. Don't let the grass grow too tall!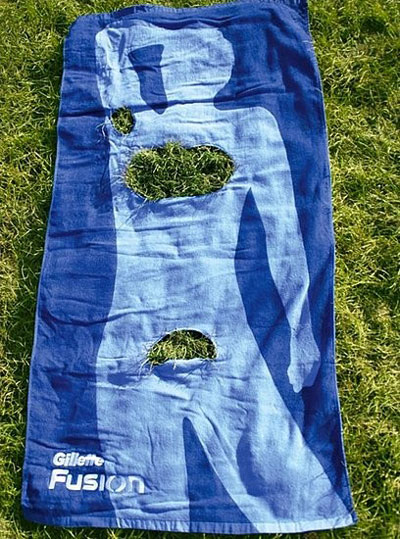 Source of the image: Kaboodle.