Lots of favorite bands of the 90s have fallen into oblivion because of disagreements or for some other reason. Fortunately for their fans, sometimes they do come back.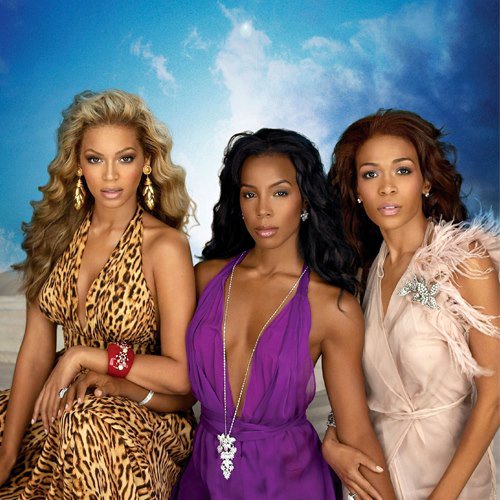 The Spice Girls fans were cheered when they had an opportunity to listen to the hits of their favorite five live again. Now, we have learned that two more giants of the show business are coming back to the stage.
Justin Timberlake decided to have a break from big movies fro some time. The actor spends days in the recording studio, creating a new hit. To be more precise, the musician is recording not just a song, but a whole collection of songs (there will be about 20 of them). The fans have been waiting for this news for the seventh consecutive year.
Justin has been concealing all the preparations carefully, but a few days ago the singer wrote in his Twitter: " To whom it may concern … I think I'M READY! # JT2013 " and verified his words with a video, which features Timberlake walking in the studio and saying to his fans:
"I'm the one who sits and is obsessive about it before you even get to hear it. As close as I get to it, I don't know that I can physically torture myself year in and year out and expect it to fulfill me the way that it does, and the way that it is right now. I don't want to put anything out that I think is something I don't love. You just don't get that everyday, you have to wait for it. "
Now the fans wonder: what has Justin prepared for them that is not an "everyday" thing? And of course, they congratulate the musician on his comeback!
Justin Timberlake returns to solo (the start of his singing career was in the 'N Sync band), but the once-popular girl's trio Destiny's Child has decided to re-conquer the musical Olympus, with all its original participants reunited.
This news was written by the most successful member of the team – Beyonce:
"I am so proud to announce the first original Destiny's Child material in eight years."
Beyonce did not go into details about the "contents" of the new album, but people say that Destiny's Child will record a "hodgepodge" of new songs and proven hits.
Meanwhile, Beyonce's thoughts are preoccupied with the upcoming inauguration of the U.S. President Barack Obama: the singer will perform the national anthem of the USA at this event. However, the sources report that at this presentation Beyonce will be accompanied by her husband Jay-Z and two participants of Destiny's Child – Kelly Rowland and Michelle Williams.