The world of fashion is in risky situation. Some famous fashion houses are left with very few chances to survive the current financial crisis. The first victim of the world economic depression is already known. Representatives of Christian Lacroix French fashion house can not settle debts with their creditors (generally speaking the situation forecasts bankruptcy).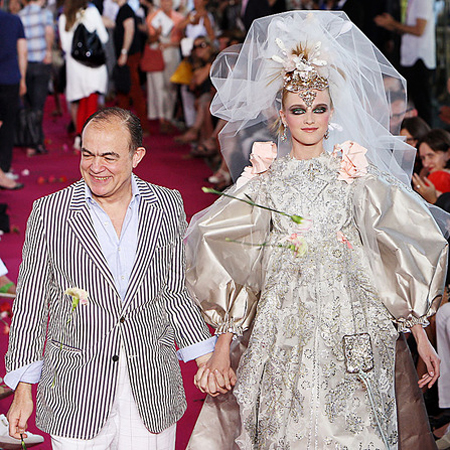 Christian Lacroix's financial losses in 2008 were estimated at 10 million euro, while the net earning was 30 million. According to the Figaro newspaper, the company will lose even more in 2009. Sales from the summer collection pret-a-Porter dropped almost by one third. The designer's clothing is also not in demand, since many regular customers lost part of their capital due to the financial crisis.
The managers of the fashion house turned to the Paris financial court asking for protection from the creditors; the court will announce its decision (the claim will be either satisfied or the fashion house will be put for liquidation) next week. At this point the famous fashion brand is the first victim, among the leading world designer firms, threatened by current financial crisis.
Let us remind you, that the founder of the house, Christian Lacroix, is currently the most influential and known figures in the world of fashion. Thanks to his ability to combine significantly different colors and get incredible results, the French designer is commonly called "the master with a magic brush".
Arles-born designer opened his own fashion house in 1982. Over the years of its existence he created numerous gorgeous collections Haute Couture; his creations were often selected by such celebrities as Christina Aguilera (wedding dress), princess Diana, Nicole Kidman, Helen Mirren. In 2004 Lacroix created stage costumes for Madonna's world tour Re-Invention.
Source of the image: nj.com.