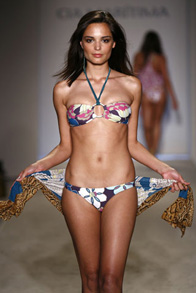 It is time for new beach looks. Miami is delighting our eyes with Bikini Show this week. Beautiful bodies and amazing swimwear guaranteed.
The 9th annual Miami Fashion Week is taking place Friday – Monday, April 13 – 16, 2007 at the spectacular Wynwood Pavilion located at 2136 NE 1st Avenue 33127 in Miami's new Wynwood Arts Dsitrict. Miami Fashion Week is the largest Hispanic and International fashion event in the US celebrating Latin fashion, beauty, music, art and culture with a crossover of international participation from designers, entertainers and celebrities from Spain, India, Italy, the Caribbean, Mexico and all countries throughout Latin America with hundreds of international media registering to attend the event each year. All shows and events are designer and celebrity personal appearances, closing with the Miami Moda & Music Awards, celebrity fashion and entertainment awards show. Plans are already underway for our 10th Anniversary in 2008. And today: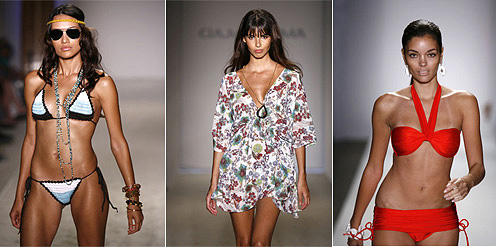 Beauties, how do you find these new beach styles from fashion designers?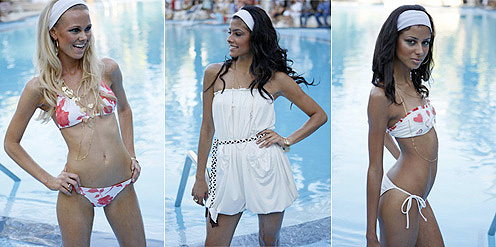 For those who cannot attend the event here are some other trendy swimwear you will like: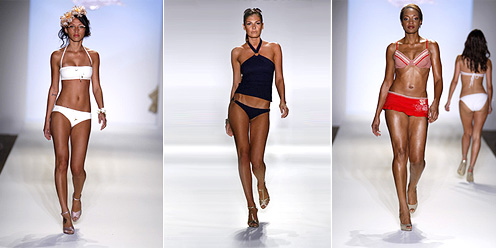 Source: miamifashionweek.com, vogue.co.uk