While preparations draw on into Christmas Day, family scraps are piling up for a variety of reasons – the most frequent of them is the possession of the TV remote control, it has been found.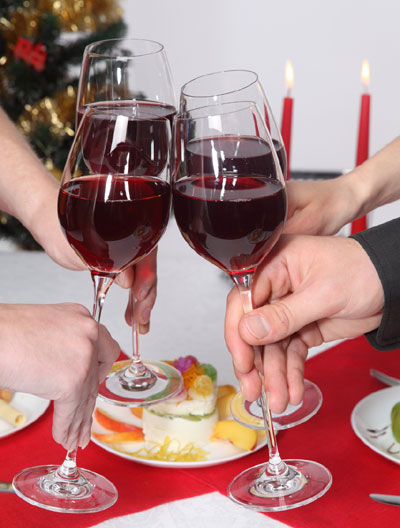 "Christmas Day can be stressful," commented Buffalo LinkStation that commissioned a poll of 2,000 people trying to learn what makes families fight over the holiday.
The ability to choose what channel to watch is valued so high in modern families that most rows flare up over that, leaving behind as lesser reasons mother being stressed out over too much kitchen work or children stuffing themselves with chocolate before dinner-time.
Presents provide some reasons for wrangling while family members decide when they should open them and, finally, when no-one thinks of cleaning up after the event.
And now the dinner's over… Hey, who is going to wash up?
It's a great holiday, so the squabble list is fairly large!
MAIN REASONS FOR CHRISTMAS ARGUMENTS
Who controls the remote control
Festive dinner proving too much for Mum
Mum is left alone to cope with work
Everybody refuses to wash up
Somebody is caught out cheating in a board game
The best time to open presents
Kids go for chocolate heavily before dinner
Too many opinions as to what film to watch
Cleaning up the litter after the presents have been opened
Kids fumbling with their cell phones or laptops during the meals
Dad gets irritated at having to watch soaps Christmas specials
Kids complain of the presents they got
Old arguments sparkle up anew
The temperature inside
Dad gets soaked before dinner
Kids keep checking out social networking sites
Kids insist on playing the DVD's they want
Where to put up visiting relatives
Entertainment expenses
Mum gets soaked before dinner
A spokesperson for Buffalo LinkStation expressed hope that, argument reasons being superficial, they won't end up in serious fights during the festive season.
Source of the image: Photl.