November 13 has been declared World Kindness Day. This holiday is celebrated in Australia, Brazil, Great Britain, France, India, South Africa, Italy, Canada, the USA, Thailand, Scotland, Spain, China, Russia and other countries.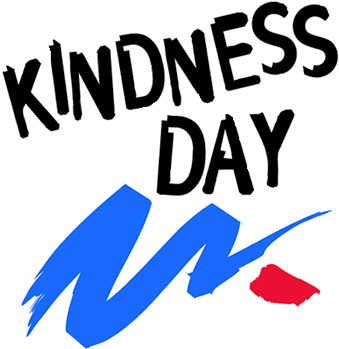 World Kindness Day is a part of the World Kindness Movement, established in 1997. The official document of the movement is called "the Declaration of Kindness," which proclaims recognition of the fundamental importance of simple human kindness as a basic condition for a satisfying and meaningful life. This document laid the foundation of the World Kindness Movement. Its participants seek to unite through the organizations in each country and through a worldwide network, and to create a kinder and more compassionate world.
On this day, we have decided to remember the celebrities, who are famous for their good deeds.
The first place in this list by right belongs to Angelina Jolie. This actress is always involved in charity. Besides the fact that she is a Goodwill Ambassador for the UN Refugee Agency, Jolie has adopted children from the Third World and supports the rights of women and children as well as the universal right to live in peace.
Another guru of charity is permanent U2 frontman Bono. He is a well-known fighter against global poverty, a regular participant of musical projects Live Aid and Band Aid, as well as of the concerts, reminding us about the problem of AIDS.
Sir Elton John has long supported AIDS Foundation. In particular this applies to his own fund, established in 1992, which functions in the United Kingdom and the United States. During this time, the musician has managed to raise more than $150 million to support projects in more than 55 countries.
The British pop scene legend Annie Lennox commits most of her time to raising funds to combat AIDS problems in Africa. The singer also supports the Red Cross and the Greenpeace organizations.
In 2006, Madonna founded Raising Malawi organization in Malawi to help the children of this poor country. She personally donated nearly seven million pounds to this organization. By the way, her idea was supported by Tom Cruise and Gwyneth Paltrow.