Dita Von Teese is a talented person and a master of all arts: she dances, designs underwear, creates and manufactures fragrances. Now she has started to sing. We are going to share the debut video of the queen of burlesque with you today.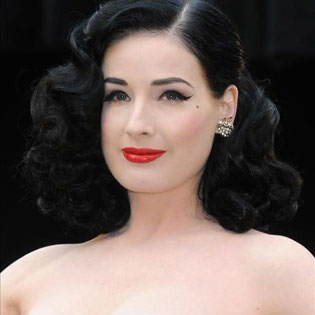 The Disintegration song was recorded together with the Monarchy band – a duo of men, who always hide their faces. In Dita's video, they are wearing masks.
Active electronic rhythms, Dita Von Teese's clear voice – and what about her favorite retro style? Of course, it was retained in her costume, in the makeup, in the hair style, and the atmosphere.
The video happened to be pretty shocking: at first, the celebrity is flirting with two men, and later even more men are involved (those very strangers in masks). Meanwhile, her brain looks like a great many of naked bodies (Dita fails to do anything without undressing, after all). According to the idea of the video, Von Teese's character is a modest housewife, who is just looking for more satisfaction to obtain from life.