A study commissioned by Engage Mutual involving 3,000 women discovered that 80% women are afraid that their partners may be damaging their health on a regular basis. "The majority of women we surveyed had concerns about their partner's lifestyle," said the EM spokesman in his comments.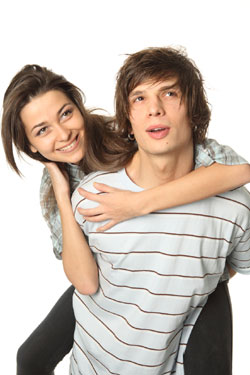 Thousands of wives and girlfriends all over the UK are disquieted over their beloved's distressing and demanding office work, bad eating habits, lack of exercise and troubled sleep.
37% of the Brit women polled didn't like their partners' gaining excessive weight.
33% of them said they were sure their partners were overburdened at work, work being the most prominent factor figuring in women's fears concerning possible threats to their partners' health. 10% were sure that bringing work home presents an additional health aggravating factor.
26% thought that their man eats too much unhealthy food and even skips meals (19%). Another 19% named intake of alcohol as the cause of their worrying.
23% believe that men don't get enough sleep and keep ignoring the problem.
While 20% are displeased with the coach potato lifestyle in their partners, even more of them (31%) would like their men to get a good deal more exercise.
Neglect of hereditary or current health problems and unwillingness to consult a doctor about their illnesses are other points that make women anxious over their partner's well-being.
Source of the image: Photl