Men are very sensitive to their women's looks. Everyone wants their second half to be beautiful, clever and fashionable. However, sometimes, in an effort to become even more beautiful, women overdo a little. And then men get crazy…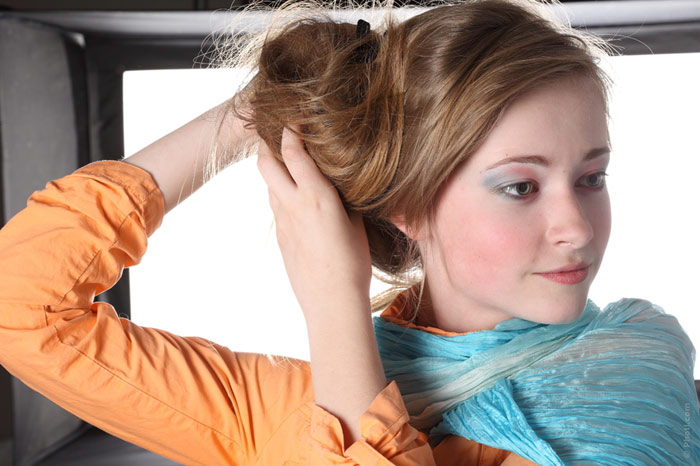 The British edition of Allure conducted an interesting study. Reporters interviewed men to identify their women's beauty mistakes.
Men got involved in the game with enthusiasm, recollected and revealed the grossest mistakes in a female image. And here is where we could take offense and stop talking to them, but we will not hurry and take the innocent conversations close to heart. After all, men were not just gossiping about our beauty, but also offered their recipes for female attractiveness. So how can you become better, according to men?
Use perfume
There is hardly a woman who does not use perfume. How nice it is to walk along bright city streets, leaving behind a pleasant fresh spring fragrance of eau de toilette. At such moments, you feel especially beautiful and sexy.
However, notes of sweat insidiously sneaking into your exquisitely gorgeous perfume can spoil the whole impression. Not to leave it any chance, mind your hygiene, and, if necessary, use odorless antiperspirants. Also, remember that even the good should have its limit. The men interviewed gave interesting figures: to smell nice, a woman needs three or four sprays of toilet water. Not more!
Be natural
Even skin tone with a touch of tan looks very nice. A woman with no skin problems always looks one million dollars. Especially if she loves the nude look fashion trend.
However, impressive layers of moisturizing day cream, dense foundation, loose powder and pink blush repel many men even if applied professionally.
Firstly, there arises a reasonable question: what does she hide under the makeup layer? Secondly, this splendor may leave marks on the collar of your blouse or dress… and his suit. Men want women to seek naturalness, choosing products of lighter consistency, and, of course, using them minimally, as a light unobtrusive stroke.
Make eyes
Yes, there are many men in the world of high fashion. And perhaps they have come up with this horrible trend – Twiggy style eyelashes. This trend looks really impressive on the catwalk and in movies, but it's a disaster in real life. Common 'earthly' men associate massive mascara layering on the upper and lower eyelid with spider legs.
To emphasize the lower eyelid, it is enough to use dark eye shadows, but lengthening and curving mascara should be reserved for long and fluffy eyelashes.
Shed excess skin
It's hard to come up with something less sexy than rough, dry skin on the elbows, knees and heels. In particular, if your clothes reveal these beauty mistakes. Mini dresses above the knee, light knitted lace blouses and miniskirts are good for a slim fit body and healthy glowing skin.
If your body skin tends to be excessively dry, you can purchase high-quality moisturizing lotion or body oil. Use it immediately after taking a shower. Just a few manipulations – and you're a beauty again, to the joy of all men.
Know the tricks
It turns out, demanding British macho men are aware of the things that are not known to a wide circle of beauties. For example, you need to shave legs only in the evening and preferably at bedtime. Why so strictly, you can ask?
It is all because women's legs swell after sleep and, therefore, even the most accurate razor with multiple blades will miss small hairs "hidden" under your skin. In addition, skin irritation, red spots and ingrowing hairs can become a bonus to the morning shave. If you do not want to see all the described 'delights' on your legs, shave them in the evening or choose another way to remove unwanted hair.
Smile
A sexy man kissing a woman looks beautiful and pleasant. However, who wants to kiss a woman with yellow teeth? Even if you are a smoker, an avid fan of tea or strong coffee, you have an alternative to dull tooth enamel.
Consult your dentist about the tooth whitening method that will suit you. To maintain enamel whiteness, buy whitening toothpaste. Being an owner of a beautiful smile is simple.
Be beautiful!