Of course, it would be wonderful if only princes invited you out on a date. Alas, there are not enough princes for everyone. You will not say 'no' to all the admirers because of it, will you? We have several reasons why you should say "yes" even when you have strong doubts.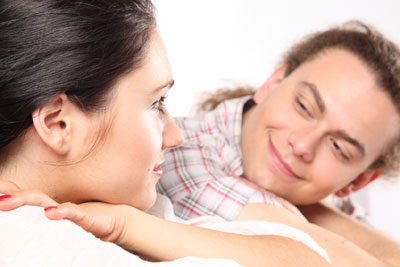 1. In the end, you can truly fall in love with him
If people fell in love at first sight, the planet would have less than half the couples. Give the guy at least an hour, it will be enough to get attracted. Well, if this doesn't happen – you can always run away.
2. Inside, he could be the one
Maybe he's not handsome, but the way he moves, talks, watches and listens! This cannot be understood from the first seconds.
3. He can become your friend
Well, maybe he's not the one, but it could be nice to talk about books and movies with him. In the future, you can become friends.
4. This can be your worst rendezvous
How can you live without this experience! What is more, you will be able to retell the story to all of your friends, laugh and wonder.
5. Look for a date as pastime
If you do not have any specific plans for the evening, why not have fun and meet a man? In addition, you can discover a new good restaurant.
6. Opportunity to practice flirting
You can experiment and try out all seduction tricks on your new acquaintance.
7. You can learn something new
He may take you out to a museum or theater, or even to the exhibition, which has long been attended by all of your friends. Maybe you won't want to see the guy any more, but you'll have a subject for conversation in the circle of friends.