We are not to experience yet the full sexy impact of Christina Aguilera, Cher and Kristen Bell playing the Burlesque's gorgeous ladies as the film comes on the next month, but the cosmetic products that went to create their screen beauty are already out.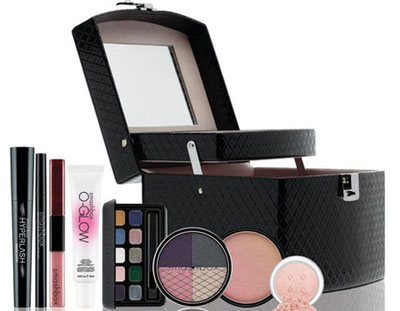 Smashbox Cosmetics unveiled a limited edition of Burlesque-inspired makeup collection comprising eight exquisite items in an super-luxe train case.
Eyes can be perfectly done using a black liquid liner pen, purple and pink eye shadows, and a cream eyeliner palette plus powder-applied shimmer and mascara for longer eyelashes.
Lips are certain to attract attention done with double-ended lip gloss, whether pink or berry depending on your mood. Now all that remains is to put on the final touch with the O-Glow cheek color (it will give you a celebrity-honored look) and highlight with powder.
Source of the image: Chicprofile.