With so many crazy popular beauty trends around Europe, such as lollipop lips, squiggle eyebrows, and nose hair extensions, you might begin to question if there are any real beauty trends of autumn/winter 2017. Whilst you might need your European health card on standby for nose hair extensions, you can't beat a classic red lip or party-ready eyeshadow (and you certainly won't end up in A&E)! Find out about the top European beauty trends of A/W 17 that you need to have on your radar below.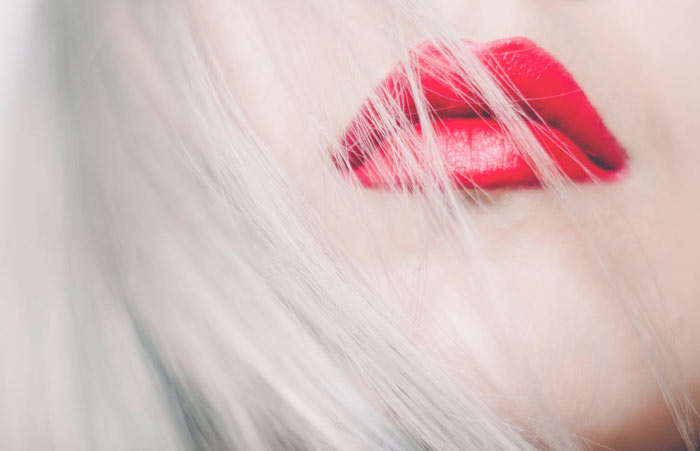 The Classic Red Lip
Who doesn't love a red lip? We certainly do! Whilst the classic red lip is a reoccurring European beauty trend of Autumn/Winter year on year, it never goes amiss – and we can certainly see why! You simply can't go wrong with a bold red lip, and it is a great addition to your go-to makeup look. Plus, with so many different shades of red and finishes to choose from, you can find the perfect red for your skin. Whether you want a matte or sheen finish, we can guarantee that you will find a Paris Fashion Week-ready red with ease. Paired with a faux leather biker jacket, you can walk the runway!
Metallic Eyeshadow
What better time to try out the metallic eyeshadow trend than during party season? Whilst the idea of metallic eyeshadow may sound a little extravagant, you can create a subtle eyeshadow look with ease by simply sweeping one colour across the eyelid and blending it outwards. Complete with a lighter coloured pigment in the inner corner of your eye, you have the perfect Christmas party look! From warm neutral colours perfect for those simply wanting to add definition to the eye area, to an electric pop of colour for a night out with the girls, the metallic eyeshadow beauty trend of A/W 17 has no rules!
The 'No Makeup Makeup' Trend
Another top European beauty trend of A/W 17 is the 'no makeup makeup' trend. Without a doubt, this is one of our favourites! Though it requires some effort to create the perfect no-makeup trend, it takes far less time than creating a full face of makeup. In order to master the 'no makeup makeup' trend, you want to enhance your natural beauty, not cover it up! We suggest using a BB cream as opposed to a heavy foundation, and only powder where necessary. To create the perfect no makeup look, you want to maintain a fresh-faced glow!
Gold Or Silver Eyeliner
Why not complete your red lip look with a swipe of gold or silver eyeliner? There are several ways you can wear gold or silver eyeliner. Whether you decide to add a gold liner to the top and bottom lash line, pair it with black to make your eyes really pop or create a gold glitter crease and wing for a subtle yet shimmery look, anyone can pull off this European beauty trend of A/W 17. There's no need to worry if creating the perfect wing is the bane of your life, either. You'll be pleasantly surprised at how easy it is to create a glitter wing compared to a black wing!
With so many top European beauty trends of A/W 17 making the headlines – Christmas tree eyebrows, anyone? – these are our top four picks that can be easily recreated and worn throughout both autumn and winter.