As a woman, there is never such a thing as owning too many makeup products. Whether you have 100 lipsticks in various shades of red or multiple eyeshadow pallets, when are we ever satisfied with all that we have? There are constantly new trends, new techniques and new products coming out in the market, and us modern women never want to feel like we are lagging behind.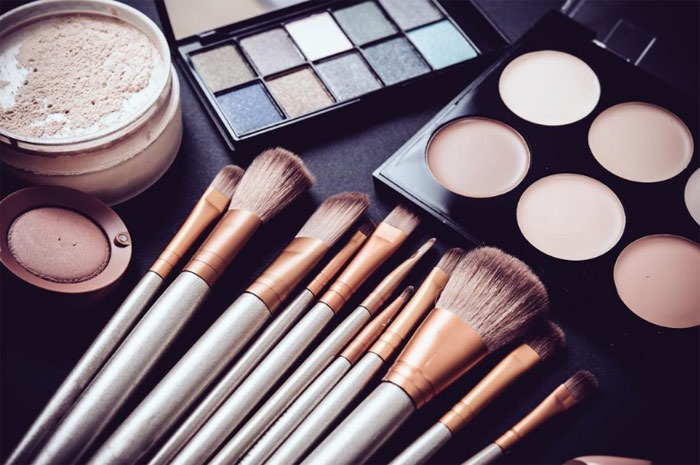 So, what is the next big thing?
Liquid lipsticks, dazzling highlighters or something else? Fret not, as we have already done the research for you. Here are 5 makeup brands that are sure to stun this season.
1. Klara Cosmetics
When it comes to purchasing cosmetics online, don't look past Klara Cosmetics.
A stunning website that is home to hundreds of high-quality cosmetics, you'll be spoilt for choice. Klara Cosmetics boasts unique products such as iridescent eyeshadow palettes, bold liquid lipsticks that are kiss proof and 100% smudge free, as well as high-quality brushes that will make your makeup application process a piece of cake. Furthermore, get a free liquid line and define eyebrow/eyeliner when you spend more than $59 on the Klara Cosmetics online store. What is there not to love about this amazing brand?
2. Kat Von D
Kat Von D's makeup line is one that you should definitely be taking notice of.
From her Alchemist Holographic Eyeshadow Palette that doubles up as lip shine and cheekbone highlighter all the way to her everlasting lip liners and lipsticks, you will be spoilt for choice with her affordable line of high-quality makeup products. Available on the Sephora website or directly on the Kat Von D Beauty website, it's time to get cracking!
3. NYX Cosmetics
NYX Cosmetics is a renowned makeup brand that is not only high in quality but also cruelty-free – Vegans, this one is calling your name. Famous for their nude hued lippies that are available in all finishes – from matte to glossy, there is a reason everyone is going crazy for NYX. The NYX website offers free shipping on orders above $25, for those who are cautious about paying too much for shipping. However, we are sure that you will have no problems spending even double that amount with the number of fantastic products that NYX already has and will be introducing in 2017.
4. Laura Mercier
Laura Mercier owned by and named after a French businesswoman and makeup artist is definitely another brand you need to pay attention to. Laura Mercier Cosmetics' translucent setting powder has been voted #1 in the USA, and for good reason as well. Makeup pros love the super smooth application of this setting powder: it goes on evenly, blends effortlessly, provides great wear. Sets makeup without adding weight or texture. On top of this award-winning setting powder, Laura Mercier also offers a wide variety of lipsticks, eyeshadows and skincare that you don't want to miss out on.
5. Anastasia Beverly Hills
If contouring is your thing, then Anastasia Beverly Hills is your best friend.
With highlighter glow kits and either powder or cream contouring kits, you'll be looking as chiselled as Kim Kardashian in a matter of minutes. On top of contour kits, you'll find high-quality makeup brushes, expert eyebrow kits, and gorgeous liquid lipsticks. Used by thousands of YouTubers and celebrities, you are sure to love everything Anastasia Beverly Hills has to offer.
_______________
We hope that we have brought some light into some of the brands you should definitely be looking into this season. One can never have too much makeup, so go crazy on your cosmetic treasure hunt!