The Christmas collection Pupa Rebel Chic Holiday 2010 will fill your holidays with sparkles and brightness. The image is rather aggressive, yet there is some special chic to it.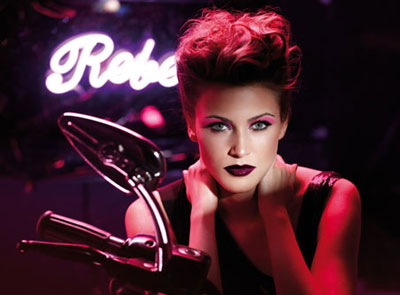 The color-rich eyes look quite light in contrast with the dark, almost vamp-dark, lips. The Pupa Rebel Chic Holiday 2010 collection features the following new products:
Pearl powder eyeshadows. Pupa decided not to use its famous baked textures and offers something very new. Single-color palettes are offered in four colors:
• 01 Mystery Black
• 02 Vibrant Violet
• 03 Pink Fuchsia
• 04 Night Blue

Automatic eyeliner :
• 01 Shiny Silver
• 02 Shiny Black
• 03 Shiny Blue

Gorgeous compact blush (01 Silky Pink) promises soft and comfortable silky to touch coating.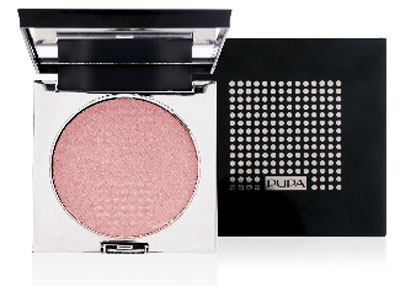 The lipstick offered in one shade- 28 Runny Raspberry, which automatically sets the theme of the entire image.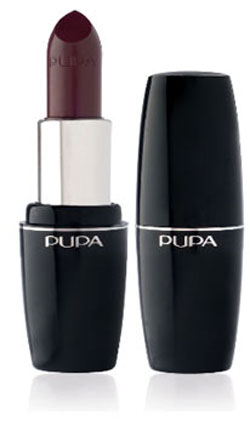 Lipgloss is also offered in one color (13 Runny Raspberry).

The special sparkling body powder with a brush. The silver gleam adds special glow to it as well. Shade – 01 Shimmering Silver.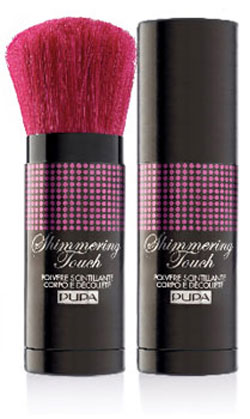 Nail polish. This glossy coating is long lasting and is offered in tree luxurious shades:
• 306 Punk Fuchsia
• 613 Sunny Raspberry
• 902 Mist Grey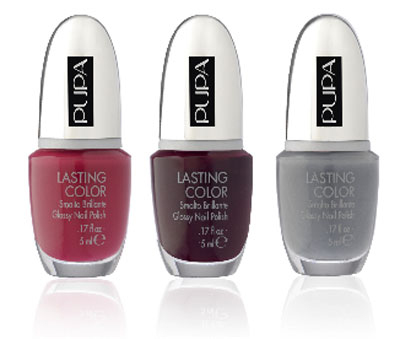 Source of the image: Beautifulwithbrains.