The new sensational nail polish ORLY Shade Shifter gives unprecedented opportunities for the realization of the most creative ideas in the nail-art. It is a gel nail polish with a thermal effect.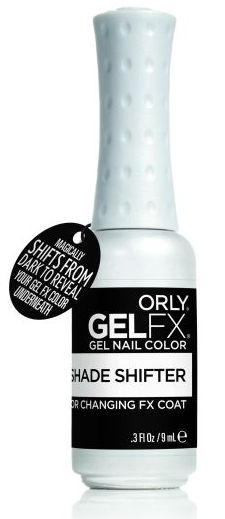 The product is applied on top of Gel FX manicure of any color, and then it starts to change its color depending on the temperature. With the increase in temperature, the manicure, coated with the Shade Shifter, becomes lighter, magically highlighting the natural shade of the nail polish. When the temperature drops, the nail polish becomes darker.
If the nails are long, the Shade Shifter effect is even more fascinating because it is only the body of the nail that reacts to hot or cool temperature, while the color of the tip is always the same.
Shade Shifter is presented on a compact display with 15 thermal effect gel nail polishes (9 ml) of the same color.