The Spring 2010 OPI nail polish collection is called Hong Kong; the collection turned out to be as colorful and unpredictable as this Asian city. Hong Kong is the intersection place of cultures and people, the city vibrates in the rhythm of modern business and exotic notes. Accurately following the eastern traditions and current trends, OPI designed a collection which features 12 amazing colors.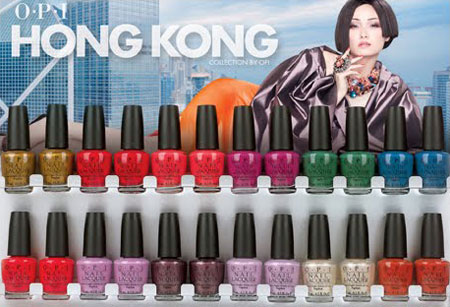 The collection will become available in January-February 2010 with each color coming in two versions: matte or glossy.
It is worth to note that the brand was as creative with the names as it always is. The collection features such exotic names as:
Pink Panda-ammonium
Pearl of Wisdom
Jade is the New Black
Dim Sum Plum, etc.
Source of the image: beautyanonymous.blogspot.com.