The brand Nars offered its new makeup products for this fall; those products will make your eyes amazingly expressive and your skin radiant. This fall Nars offers eyeliners, two mascaras, and two new foundations. Brightly highlighted eyes, this season's trend, look magnificent when done by Nars's makeup artists.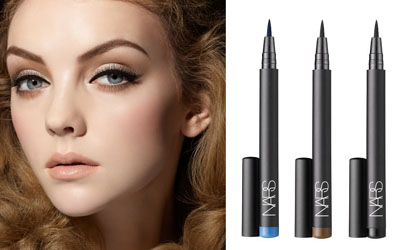 Stylo Eyeliner is a new generation eyeliner. This waterproof eyeliner is presented in three colors: black, brown, and blue. Suggested retail price: $27.
Larger Than Life Volumizing Mascara was designed for volume boost. The new formula ensures easy application, while the brush perfectly separates the eyelashes, and thus adds volume. Rich pigments make the colors look even richer. Retail price: $25.
Larger Than Life Lengthening Mascara targets length of the eyelashes. This product contains vitamin E, which helps take care of the eyelashes. In addition, the mascara contains nylon fiber, which lengthens each eyelash. Estimated price: $25.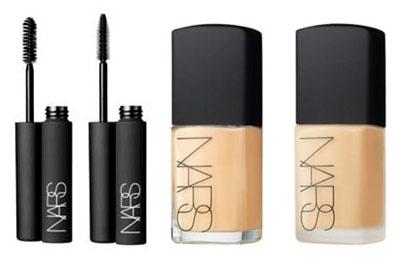 The brand also offers two new foundations: matte and glossy, each comes in 20 shades. NARS Sheer Matte Foundation is the matte foundation, which costs $42. The foundation contains shining particles, it fully smoothes the complexion, and at the same time it ensures that the texture is light, transparent, and looks natural. NARS Sheer Glow Foundation, on the other hand, provides glossy and polished look, illuminates skin with gorgeous radiance. Its texture is light, yet at the same time the formula is still protective.
Source of the image: makeupforlife.net.