We seem to have already seen a lot: matte coatings, egg-shaped nails and those resembling the form of snake scales… But the innovators never stop. So let us welcome a new coating for nails – a leather one!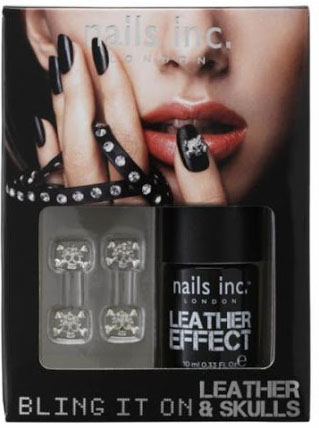 In December, the third shade from the Nails Inc Leather collection will be produced. The nail polish looks like porous leather on the nails. Its shade in the photo is beige.
The leather coating is designed for the spring 2013 season. Nails Inc has created an interesting set, which includes a leather coating and some elements for nail art.
Speaking of nail design with a leather coating, we should admit that the most luxurious mix is leather and metal.
It is interesting if some other coatings will appear in the near future. Will it be suede? Feathers? Or jersey?