Do you like cocktails? What about cosmetic mixes? If you never heard of such, we suggest you should learn a few original recipes from international professionals. These useful combinations of cosmetic products will make you look better and save your time.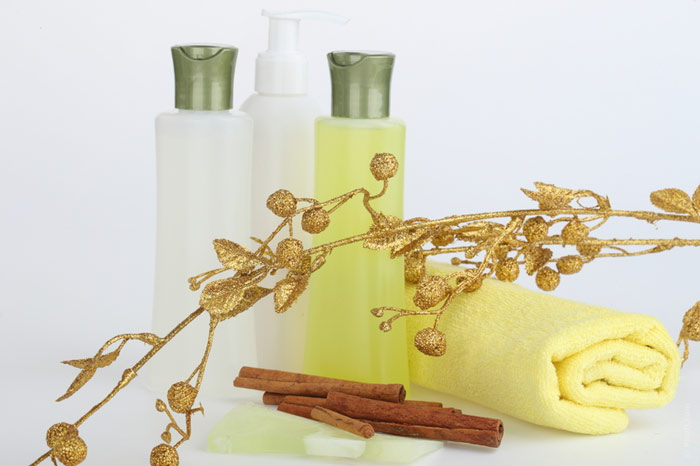 Certainly, over the years of trial and error, you have managed to pick up the makeup products that suit you well and can always help at the right moment. This is great! However, it is not enough for professional makeup artists because one of the main conditions in their work is time economy. Each professional has his or her own tricks for that. For example, they often use cosmetic mixes to get the best and quickest effect – when two or more products are blended together. Try and learn to use them.
Liquid highlighter and moisturizer
It is easy to get radiant natural complexion and to highlight face contours with the help of a liquid highlighter and moisturizer. Mix the ingredients right in the palm and apply them on your face before applying a foundation. An even greater effect can be expected from a mix of highlighter and moisturizing foundation cream. It does not require using a primer. However, consider that the application of such a mixture in the T-zone must be very careful, or the forehead, nose, and chin will be too shiny.
Makeup foundation and sunscreen
The best way to instantly hide scars, spots and spider veins on your body without the use of a concealer is to mix foundation with sunscreen. The skin looks fresh and natural after this cocktail. In addition, sunscreen has a reflective quality that enhances a healthy shine and masks defects.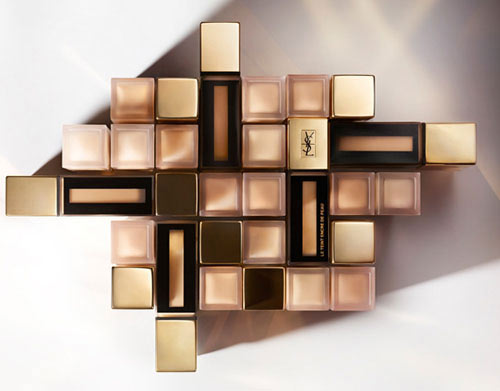 Pigments (intense eye shadows) and creamy eye shadows
Dry and powder eye shadows are the most common. They are good in everything but durability. In this respect, they are considerably inferior to creamy eye shadows. However, their palette is often duller than in dry ones. Adding various pigments, you can choose not only the desired shade, achieve an intense color, but also get a durable cosmetic cocktail for the eyes. Apply it with a flat brush or an angled brush for eyeliner.
Lipstick and Lip Balm
According to many professional makeup artists, a lip balm facilitates mixing different shades of lipstick. For this purpose apply one or two different colors of lipstick on the rear side of the palm (close to each other but not touching), then add a lip balm or gloss and gently mix all ingredients. Use a small brush to get the desired shade. A conventional lipstick makes lips dry faster, but a balm significantly slows down this unpleasant process. Some people prefer to apply two or more shades of lipstick and lip balm at once, but then you can get an uneven layer and unnatural gloss. Therefore, it is better to mix this cocktail beforehand.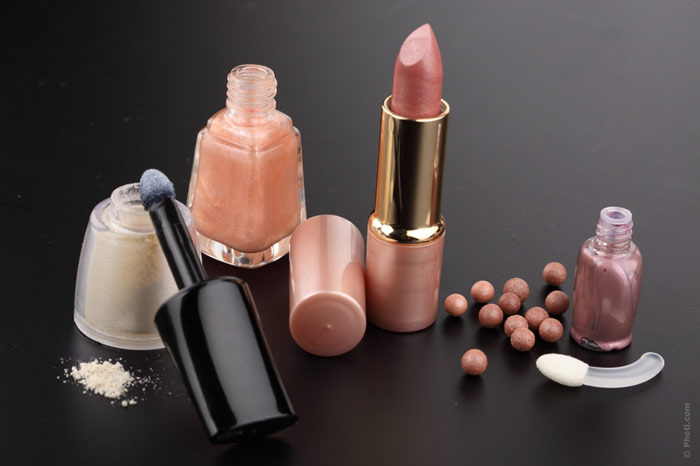 Bronzer and body lotion
Of course, there are tons of lotions, giving the body a shimmering shade. However, many of them give an excessive unnatural glow. To achieve healthy, golden brown skin with a natural shine, you need a mix of bronzer and body lotion. If your lotion gives an intense shine, then you can add less bronzer. According to makeup artists, a mixture of lotion and bronzer best lasts on the skin, leaving no traces on clothes.
Shadow/blush and lip gloss
Do you want your favorite eye shadow/blush match the color of your lips? Just mix some dry blush or shadow of the desired color with a lip balm. It will be easier to do in a bowl and a mortar to soften the tiny particles of the dry products. Better, choose a thin brush, which will give your lips a smooth, even tone. Experts recommend avoiding blue and green pigments, as they contain more toxins.