In the pursuit of men's attention, we are capable of many things! But in some cases it is better to slow down: our existing and future gentlemen simply do not understand and do not accept (and sometimes openly mock at) certain issues in makeup. What are they? Read below: we have collected comments from men's forums and also interviewed men. Here are the things they find totally alien in our makeup…
Too much foundation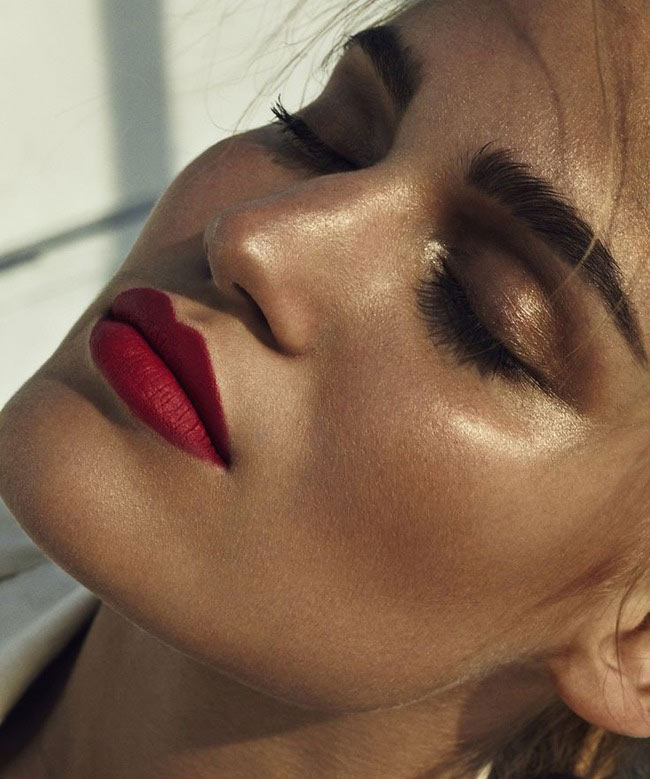 A thick layer of foundation and powder every 20 minutes (just because the skin is so shiny!)… Why do we do this? We just want to have not a single pimple, no redness or dark spots. And of course, we want to be beautiful! Do we achieve this objective in the eyes of men? No and no again: a thick layer of "plaster" has been criticized by hundreds of times in men's personal conversations and on forums. Therefore, we should reduce the ardor: men really appreciate naturalness rather than the impeccable appearance of a doll and the face in an ideal "mask."
Vamp makeup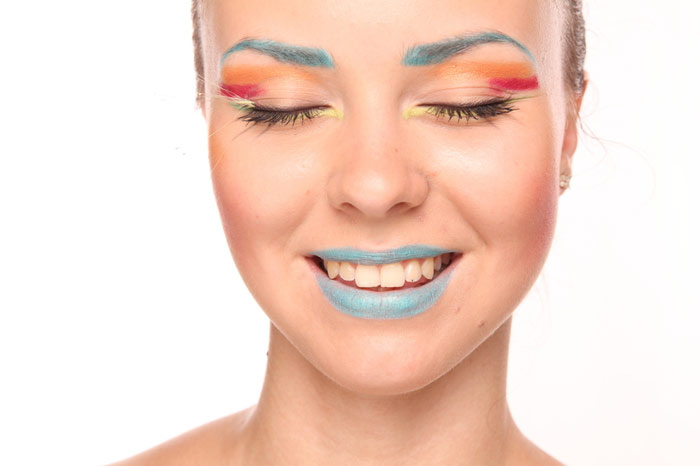 Contrary to the classical rule of makeup – highlighting either the eyes or lips – some women prefer putting simultaneous emphasis on both areas. As a result, they get a bright saturated makeup of a vamp woman. We enjoy our appearance and consider ourselves a sort of fatal beauty, especially if we combine the look with a red dress and fishnet stockings… And what do men see? It turns out that they notice vulgarity, aggressiveness and extra age… According to one man's comment on a forum, "a vamp woman is not touching or helpless… You don't want to take care of such a woman – she looks too strong for that!"
Eyebrows of an unnatural shape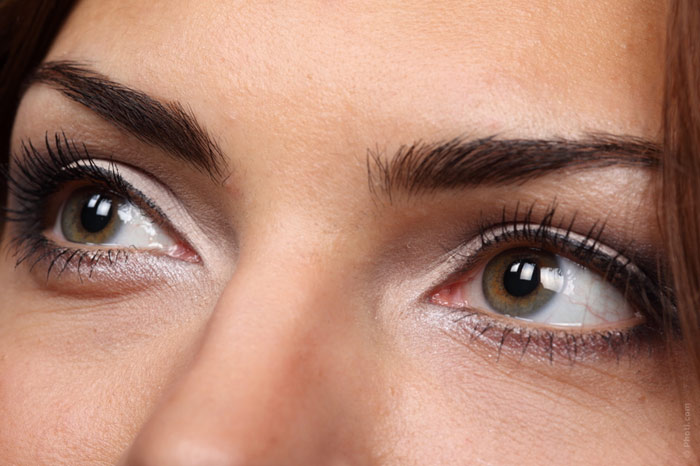 Despite the stylists providing a variety of tips about the trendy eyebrows, the men who live among us are firm in their opinion: they do not want to see strings or wide strips of eyebrows. In the first case, men are really shocked that we first shave our own eyebrows and then draw them anew with a pencil or apply permanent makeup. Broad eyebrows are associated with the rigidity of character and masculinity.
Heavily made up or false lashes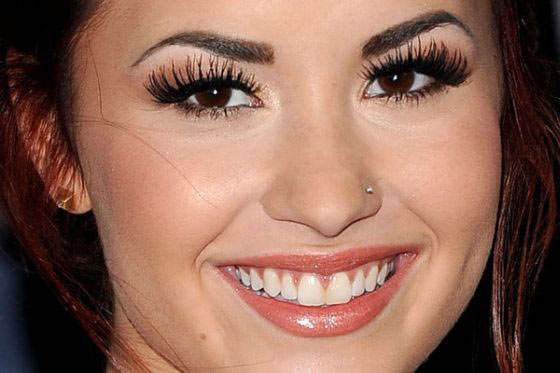 Once you move your eyelashes, all the men will be at your feet… That's how the girls who prefer false lashes imagine their bright future. That is why we, armed with expensive mascara, curling tweezers, and even false eyelashes try to restore our beauty in every possible way. But! Everything is good in moderation. Seeing the real madness manifested in several centimeters of eyelashes covered with mascara of some pretentious color, men disappointedly come to a conclusion about "cow eyes" and compare this lady with a prostitute in their mind! The women, applying false eyelashes, have never sought such a result for sure.
Smoky eyes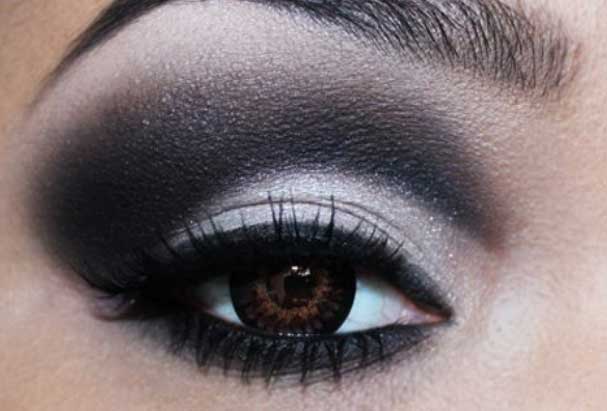 It turns out that men do not like the popular trend of recent years: on men's forums you can come across interesting comments like "great spots above and below the eyes resemble a panda bear and have nothing to do with sexuality," "smoky eyes may look impressive, but they are not feminine – they are too aggressive." There are also more radical responses: "if you see a girl with smoky eyes, you should immediately understand she is not a serious person, just for fun." So it turns out that, contrary to the popular opinion about the extraordinary sexuality of this makeup, men prefer to contemplate it in magazines, on billboards or on the catwalk, rather than on their beloved lady in real life.
Bright blush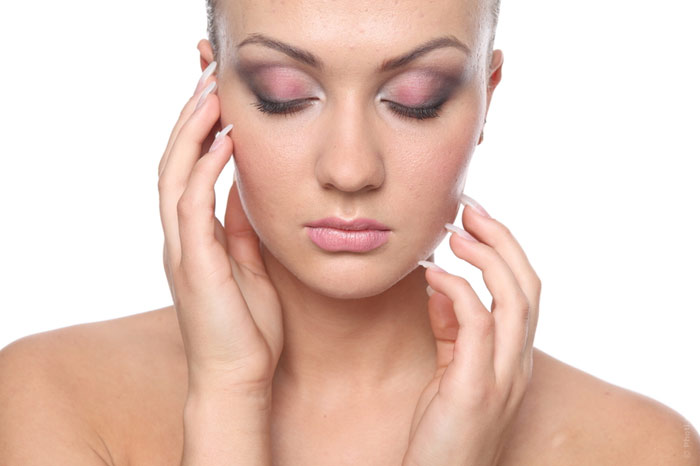 "Painted like a doll", "unhealthy blush", "Russian matrioshka" – according to the men's forum, these are the thoughts that occur in the brain of the opposite sex when they see a girl with the bright blush of a clearly unnatural origin.
Bright lipstick or sticky shine
Men want women's lips to look like this: natural, well-groomed, perhaps slightly touched with a hygienic lipstick. This is how the majority of male members of forums speak about the sexuality of our mouths. Bright red, crimson, purple lips are associated with vulgarity and are even considered unfeminine. In the minds of men, there is often a picture of the near future: after passionate kisses with the lady, a man will have to remove "difficult" stains from the shirt and the skin. The male population also does not want to hear anything about lip gloss with shimmer: "How can I kiss a girl with lip gloss on her lips and then walk down the street with shimmer on my own lips – I'll be laughed at!" That is what many men say.
No makeup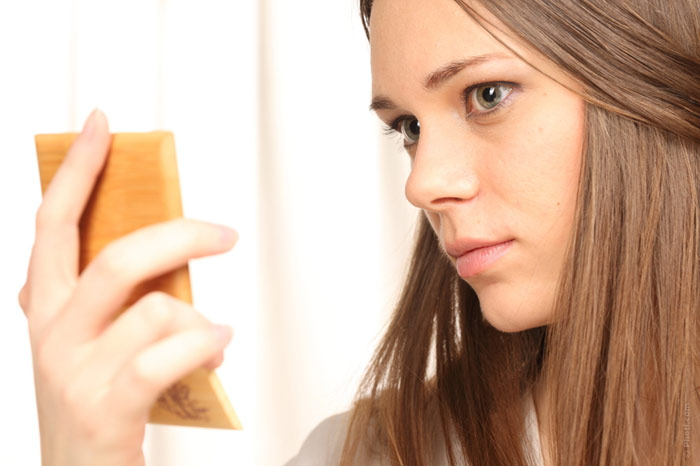 Surely, after reading this subtitle many female readers will exclaim they do not understand these men – for them, wearing makeup and having no makeup are equally bad! In fact, men love a sense of proportion in women's appearance. This is true about everything – from makeup to clothes, the height of heels and fashion trends simultaneously. On the one hand, it is unpleasant for them to realize that our lips are completely covered with "chemical" makeup products. On the other hand, if a woman does not use cosmetics at all, she is often perceived by men as uncertain and not caring about herself.
Have you noticed any other tricks in makeup that men do not like?