Fired up by cosmetics since around the age of 14, at 40 plus Tom Ford is surely on the peak of his career as cosmetics creator. He's already done a great deal towards betterment of the skin with his lipstick line (enhanced moisturizing and pigmenting), but that was only the beginning! Now he has really come out fine and large with a new beauty and skincare line.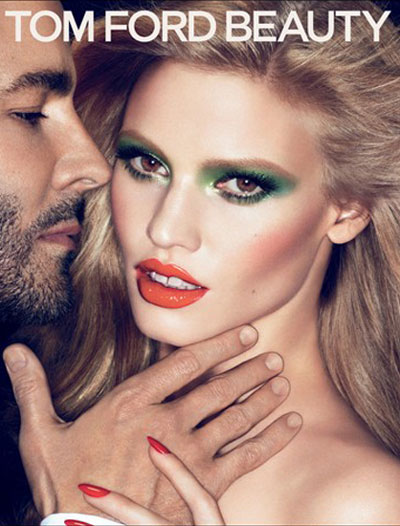 The official announcement also says the collection is to include a variety of lip glosses, eye shadows, brow tint pens, foundation, primer, oil-based serum, and, of course, a cleanser. Ford added in his talk with WWD that the collection was designed to be downright practical. Keep an eye open for oncoming Ford!
Source of the image: Bellasugar.