The summer is coming to an end, but you still have enough time to wear bright nail polish – fortunately, the tan gained in the hottest months allows any experiments: from coral red and pink to blue, green and turquoise that are particularly relevant this season.
How to Create Ombre Manicure at Home?
However, one of the key trends of today is ombre manicure (ombre painting looks equally impressive on hair and nails). As it turned out, you can do it not only in expensive beauty salons, but also at home. How? Tom Bachik, the L'Oreal nail expert, will tell you. Following his simple tips, you can easily replicate the fashionable images that have adorned many magazines and promotional campaigns.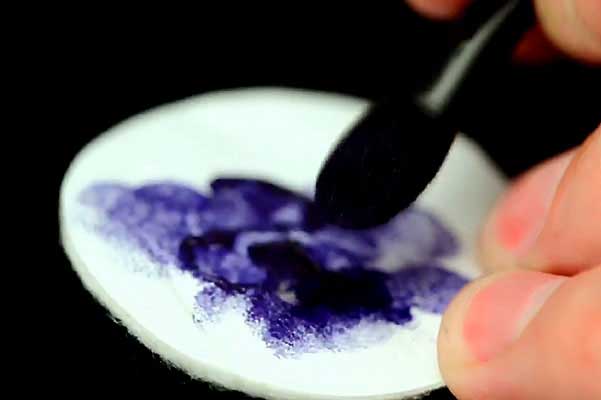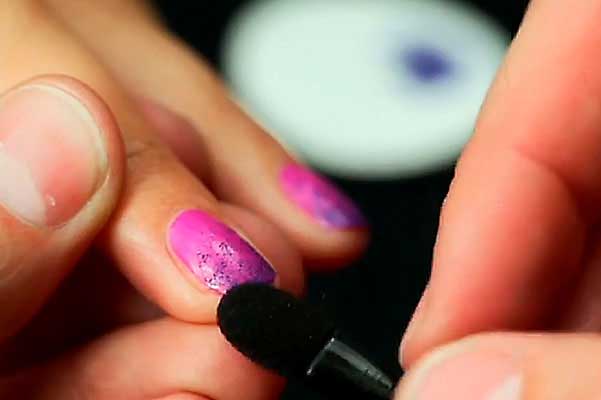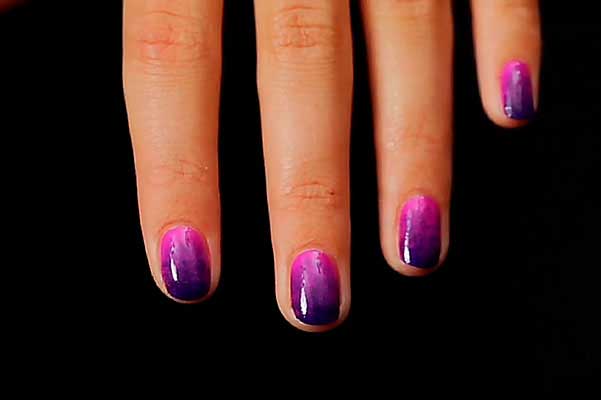 To do this, you need two different nail polish shades (the most impressive look is created by those of the same gamma, but different in color saturation), an eye shadow applicator, topcoat and … a little patience. You can see the rest in a video lesson:
But let us get back to the summer palette and see what other trends you should try out on your nails until the end of August.
Note the metallic aqua-shade Chanel nail polishes – you can use just one color, or you can combine multiple, creating the effect of color transition – from rich blue to the delicate turquoise, nail by nail.
Classic Manicure Shades
Bright and clean colors – as in the Clinique line – will appeal to the classics lovers, who will also like the new shades from Givenchy.

Different Colors on Different Nails
Yves Rocher offers to apply two different colors – for example, strawberry and green – to create a two-colored manicure, that has become fashionable in the last year and a half. According to feng shui, when you set off two fingers of the right hand – the middle and the ring finger –you stimulate success in career and personal life.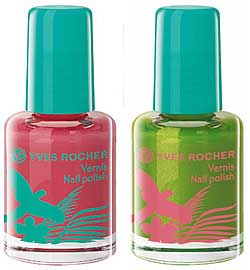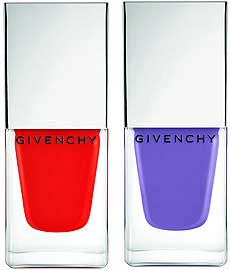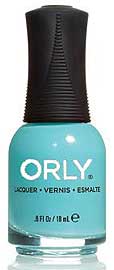 Sparkles on Nails
Sparkles are another trend of the season. Do not be afraid of excessive shine – in the summer you can afford to be a little "too much".
And do not forget to pay attention to the unusual topcoat, which several manufacturers pleased us with this season.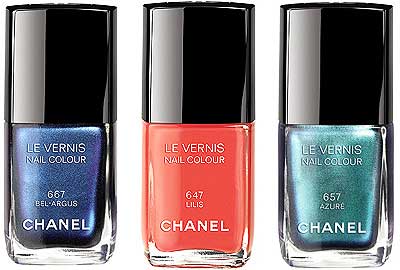 Nail Stickers
With L'Oreal colored stickers, you can create stylish pop art manicure. Applying stickers is, by the way, very simple: clean the nail plate and degrease it, apply a sticker of an appropriate size, flatten it (moving to the end of the nail), remove the excess using a nail file at an obtuse angle to the nail.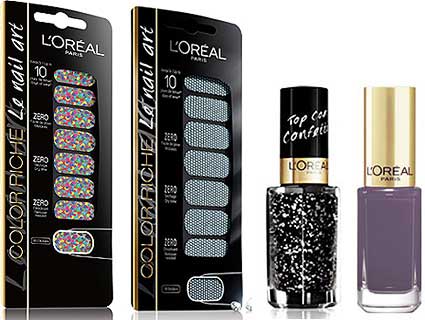 Kiss imPress Manicure
Another innovation is the Kiss imPress Manicure solid nail polish. It is ideal for those who don't want to spend a lot of time for manicure (or just do not like to deal with it at home.) Colored tips are applied in a matter of minutes and last up to 10 days. The main thing is to make sure your nails are cleaned and degreased, and hand skin is warm: it is under the influence of hand warmth that the ImPress elastic material is firmly fixed on natural nails and takes their form.