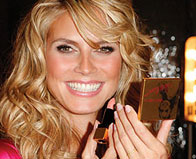 German supermodel Heidi Klum is expanding her professional horizons by signing the contract with Victoria's Secret to create her first signature collection for their line of "Very Sexy" makeup. And here it comes! At the launch party, the beauty presented her Very Sexy Makeup Collection for Victoria's Secret. Heidi's collection will hit all the Victoria's Secret stores.
Heidi showed up at the event wearing mini dress and butterfly wings on the back, probably, as a symbol of easy application of Heidi's makeup. The star was joyfully posing and giving her makeup tips in front of reporters. Heidi expressed a hope to continue her creative work in the field.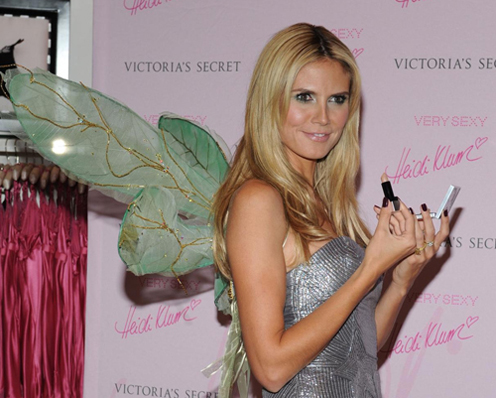 Lip Gloss in Hot Coco ($12)
"The perfect shimmery nude gloss with my personal touch: a little taste of chocolate."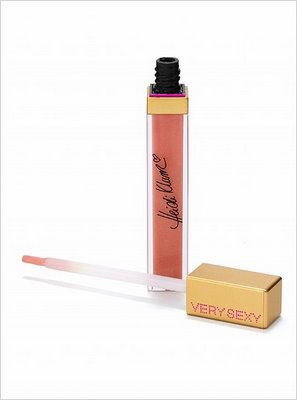 Perfect Lipstick ($13)
"I balance a dark eye with neutral lips, like this warm nude. I love the creamy feel."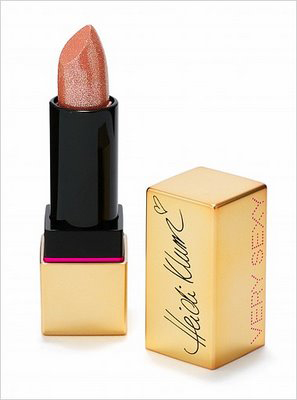 Glitter Eye Liner ($12)
"I layer this bronze-gold glitter over black liner to give my eyes that sexy 'bang! The green and gold glitter is dramatic and fun at the same time."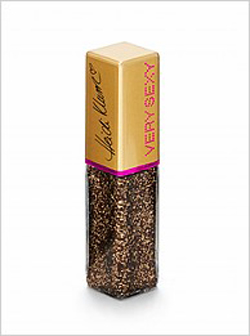 Blush ($22)
"I love a subtle glow and these peachy shades look great on everyone."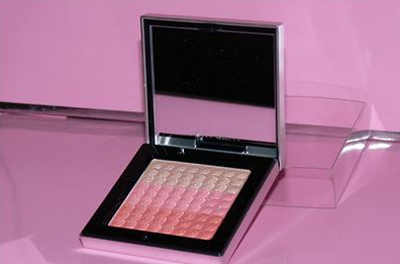 Mosaic Silky Eye Shadow Quad ($18)
"These four shades are all I need to create any eye look, from subtle to sultry."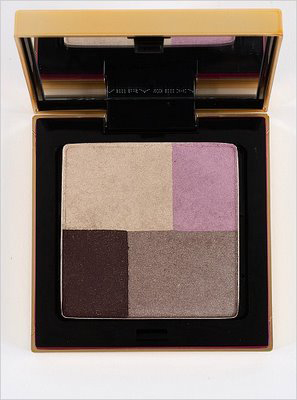 The new Heidi's makeup collection looks great. I think, I'll try the chocolate lipgloss out.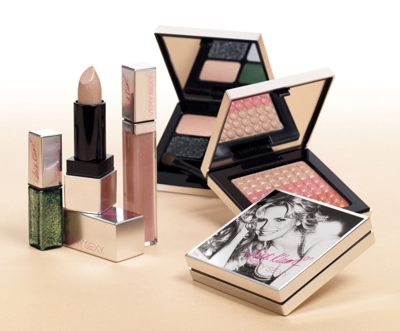 Photos of Heidi Klum: americasnexttopfashion.blogspot.com, bellasugar.com