For real, you can shoot somebody to death with just your glance. Not only is Smokey eyes effect offered by Armani makeup artists in line with current trends, but it also can be your special secret weapon that never misses the target.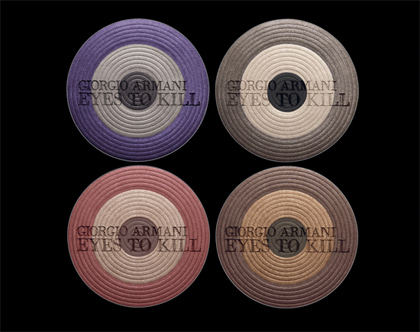 More than once Giorgio Armani said his type was a self-confident woman. He saw it In powerful eyes. Perhaps that explains why Armani fall/winter 2009-2010 makeup collection focuses on the eyes.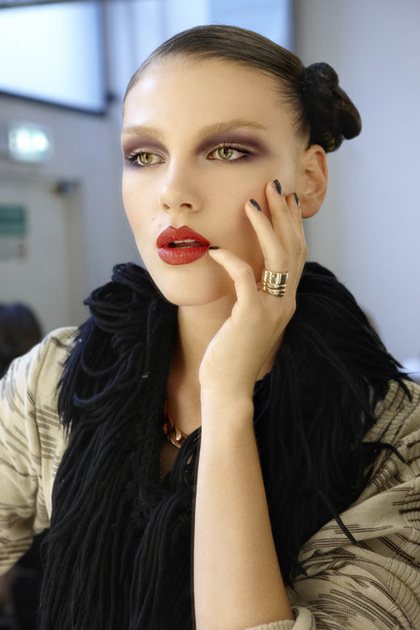 One of the hottest trends in this season are smokey eyes makeup and all variations of purple. Armani combined all this together to create a sophisticated eye shadow palette. The brand offers four options of three-colored shadows, each is a makeup artist's dream. That's because you need three matching shadows to create the perfect smokey eyes.
Here are shades available in the new collection:
Black Steel (a center of black, a middle of pearl white, a ring of metallic black grey)
Brown Copper: a center of deep brown, a middle of gold bronze, a ring of chromed copper
Gun Metal Steel: a center of deep grey, a middle of gun metal grey, a ring of purple
Red Iron: a center of deep purple, a middle of beige gold, a ring of red iron.
Source of the images: beaut.ie, talkingmakeup.com.