How to look fresh and youthful? How to erase the signs of eye fatigue, remove swelling, dark circles and redness? Here are some beauty tips answering these questions: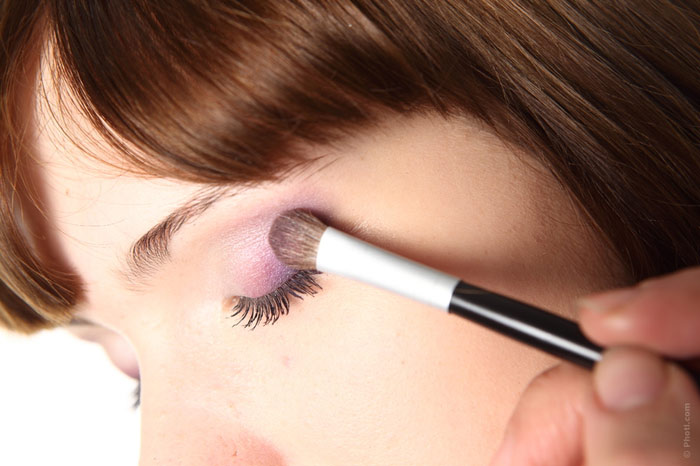 Swelling and bluish circles under the eyes can be prevented with the help of eye patches. They also smooth out wrinkles. Apply them for the whole night, so that they significantly improve eye skin condition.
Special massage will help promptly get rid of eye fatigue: push the eyebrows over the bridge, then in the middle and at the end. Massage the temples. Do 10 small dotted pressings along the lower eyelid and the edge of the orbital bone. Press the fingers to the temples and fix the skin. Close your eyes and count to five. Open your eyes and blink a few times.
Black tea compresses, parsley or grated potato mask helps well against swelling and blue circles under the eyes.
Do not store your eye cream in the fridge – most of the active ingredients contained in it will stop working at a low temperature.
Apply the concealer only on the inner part of the lower eyelid – you will conceal the bluishness, and the makeup will look natural.
If you have bluish circles under the eyes, you can mask them with an apricot concealer. A beige concealer will help against purple circles, and a peach-colored concealer – against brown-green ones.
Light blue eye shadow or eyeliner will hide eye yellowness.
For a sparkling look, add a little golden shimmering eye shadow in the center of the upper eyelid.
To visually raise eyebrows, apply a little highlighter or light shadows under them.
Pearlescent eye shadow emphasizes wrinkles, so, with age, you should give it up in favor of matte eye shadow.
Do not use eye drops too often – they are addictive, because they contain vessel-narrowing substances.
To eliminate eye swelling during sleep, choose a high pillow, so that the fluid flows off better. The worst posture during sleep is on the stomach, because you risk getting up with a "battered" and "swollen" face.